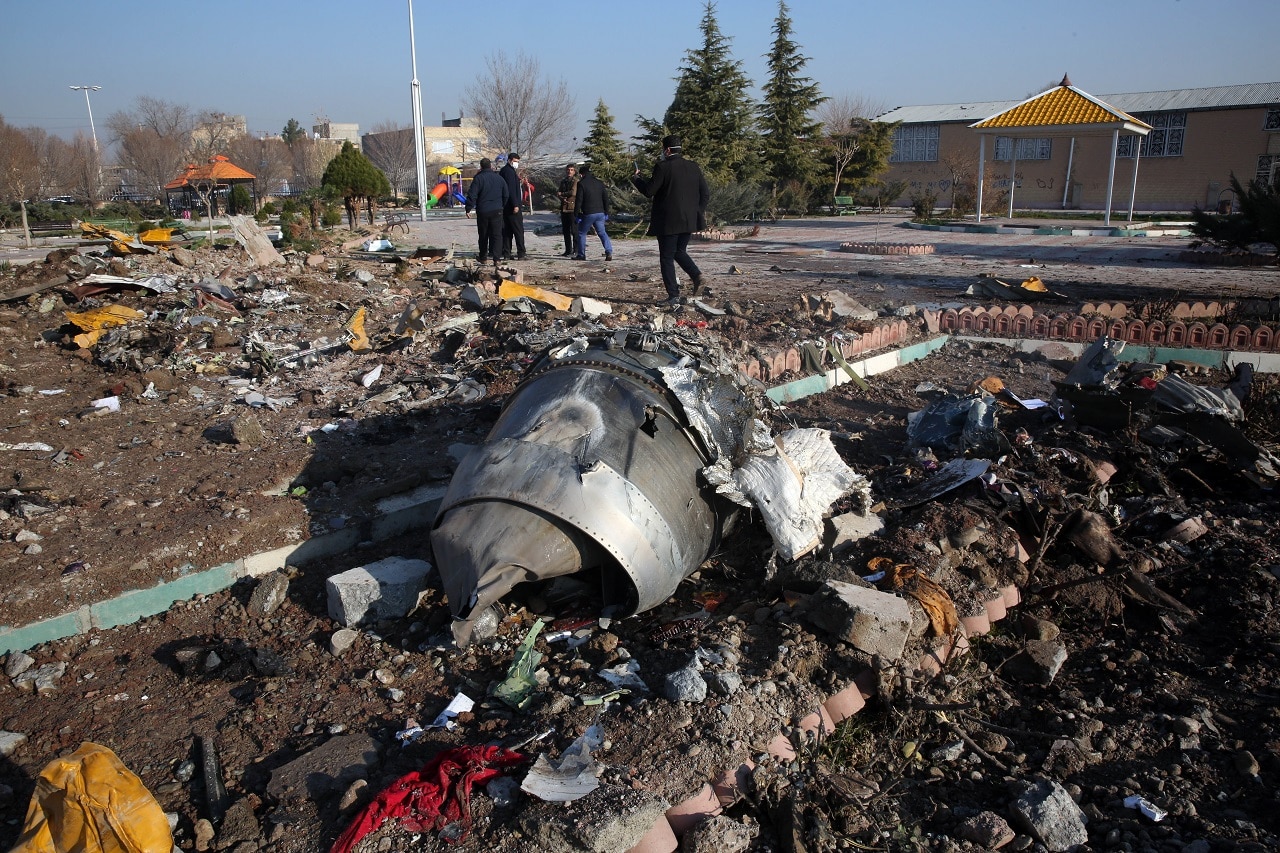 Iranian demonstrators defied a heavy police presence Sunday night to protest their country's days of denials that it shot down a Ukrainian passenger plane carrying 176 people, the latest unrest to roil the capital amid soaring tensions with the United States.
US President Donald Trump, who has expressed support for past waves of anti-government demonstrations in Iran, addressed the country's leaders in a tweet, saying "DO NOT KILL YOUR PROTESTERS".
Canadian officials will be on the ground in Tehran this week to help identify remains and co-ordinate with families of people who died on a Ukrainian passenger flight that was shot down by the Iranian military, the federal government says. He said it gave Tehran too many economic benefits without doing enough to prevent Iran from eventually developing a nuclear weapon.
"And the people of Iran are just fed up with it", he said on ABC's "This Week".
President Trump put out a series of tweets, in both Farsi and English, to condemn the regime alongside the demonstrators.
"People of Iran don't want war".
"Later developments changed the game and they had to tell the truth", he said.
This image from a Sunday, Jan. 12, 2020 video provided by the New York-based Center for Human Rights in Iran shows a crowd fleeing police near Azadi, or Freedom, Square in Tehran, Iran.
Iran's acknowledgment alters the narrative around its confrontation with the U.S.in a way that could anger the Iranian public.
It also raised a host of new questions, such as why Iran did not shut down its global airport or airspace on Wednesday when it was bracing for the U.S.to retaliate for a ballistic missile attack on two military bases housing US troops in Iraq.
"I wish I had been on board and burned with them".
Another moderate daily Jomhuri-ye Eslami, or Islamic Republic, wrote in an editorial: "Those who delayed publishing the reason behind the plane crash and damaged people's trust in the establishment should be dismissed or should resign".
Trump, who says he is not interested in ousting the Iranian regime, reinstated economic sanctions on Iran after withdrawing from the nuke deal.
Protesters are marching in Iran's streets, chanting: "Death to the liars".
"In today's Iran, there are two governments", he told VOA.
Other memorials were held Sunday across the country.
In April 2019, the USA government designated the IRGC a terrorist organization. Another commander said Iran did not intend to hide the cause.
Iranian Foreign Ministry spokesman Abbas Mousavi said that the U.S. president is not entitled to dishonor the ancient Persian language.
"Death to the liars" is the chant being repeated by anti-government protestors on the streets of Iran's capital Tehran.
It came shortly after Iran launched missiles at two airbases housing U.S. forces in Iraq. That's another common theme for Iranian protesters - and more proof that the deal didn't make the world safer.
"Second we need to be more active in terms of reaching out to lawmakers and policymakers in Washington".
Tensions with the United States eased after the ballistic missile attack, when Trump declined to respond and welcomed Iran's apparent decision to stand down.
Iran's state-run media, as well as semiofficial news agencies and publications, did not immediately report on the demonstrations.
Numerous protestors are reportedly women.
However, he added, "the silent majority among the Iranian community in America refuses to get involved or even have an opinion about that's happening in Iran, because they visit Iran and still have relatives there". The Iranian regime is a murderous and duplicitous group of zealots that will do whatever they have to do to stay in power.