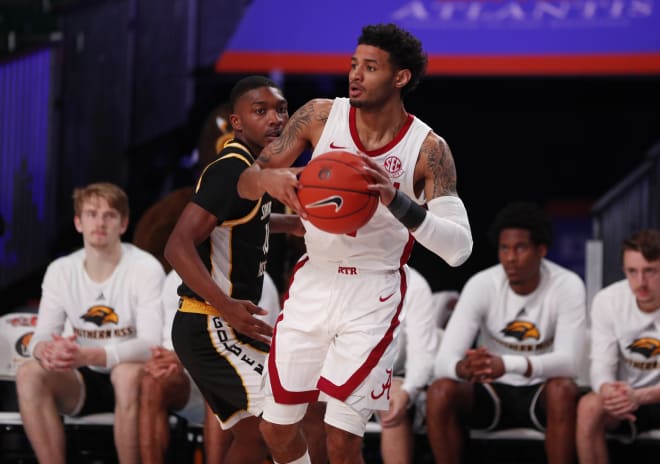 Head coach Nick Saban of the Alabama Crimson Tide looks on in the final minutes of their 48-7 win over the Arkansas Razorbacks at Bryant-Denny Stadium on October 26, 2019 in Tuscaloosa, Alabama.
Auburn couldn't get a first down on JaTarvious Whitlow's three runs while Alabama (10-2, 6-2) burned its final two timeouts. Bo Nix's 2-point pass to Shedrick Jackson made it 48-45.
Alabama coach Nick Saban deflected questions about the playoffs.
"Well, they said there was one second on the clock", Saban said on the CBS telecast at halftime, "but it's a live clock, so if (officials) chop the clock, there's no way they can snap it and kick it in one second". A controversial field goal with 1-second left on the clock.
It's also worth noting the SEC's Twitter page, dedicated to officiating, has not posted anything to explain the ruling as of Saturday evening; in fact, the account has been inactive since midday Saturday.
Carlson's third field goal, a 43-yarder, pulled Auburn within 31-30, and then the Tigers took their second lead of the day with their second pick six of the day, as Zakoby McClain caught a deflection off Harris's back and returned it 100 yards for a touchdown, putting War Eagle back in front 37-31.
Nix, a freshman who attended the 2013 game as a fan, passed and ran for a touchdown.
It didn't matter that Alabama had already scored more points on Auburn than any team had all year. We tried to put the defense back in.
Bulovas was 14/18 on field goals for the season entering the game. Harris lead all runners with 94 yards and a touchdown on 14 carries.