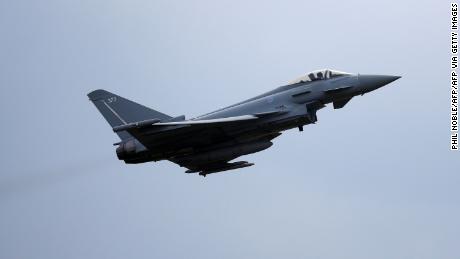 Many residents in London and the northern Home Counties were awoken in the early hours of this morning by a "loud bang", which turned out to be a sonic boom.
People took to social media to report hearing an "explosion" at around 04:20 GMT on Sunday morning.
Met Police tweeted to say they were aware of the reports, but there had been no indication of an explosion. "Heard loud explosion plus police sirens around 4: 10am".
Hundreds of United Kingdom residents reported the boom across London around 4.20am local time.
London's Metropolitan Police soon confirmed the loud bang had been the results of an RAF planes" sonic boom, adding that there was "no cause for concern'.
Typhoon jets were scrambled after an aircraft lost communications, it said.
"We are now receiving a large number of calls from across the whole of Hertfordshire regarding a large explosion sound", said Herts Fire Control before confirming it was a sonic boom.
"Typhoon aircraft from RAF Coningsby were scrambled this morning, as part of the UK's Quick Reaction Alert (QRA) procedures, after an aircraft lost communications in United Kingdom airspace", an RAF spokesperson said in a statement.
After communications with the aircraft were restored, the flight continued as planned toward the USA and the fighter jets returned to their base.
"Kiran Topan tweeted security camera footage that recorded the sound, adding: "#explosion heard this sound in North West London". "The Typhoons are returning to their base".
RAF jets are only given permission to go supersonic in emergencies, usually when they are required to intercept another aircraft.
A sonic boom happens when that air "escapes", creating a ripple effect which can be heard on the ground as a loud thunderclap.