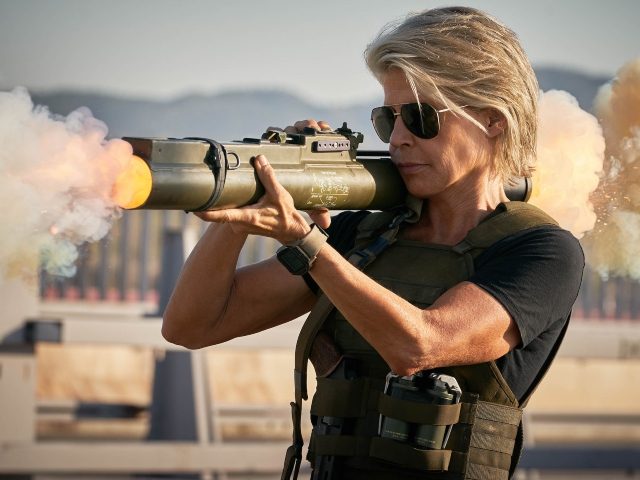 Universal is hopeful that the film will perform better internationally, although the box-office figures from China - where the film earned just $28 million in its debut weekend - are not encouraging; so far, the film's worldwide tally stands at $123 million, still well below the film's reported budget of $185 million.
Terminator might not be back following its recent diversity push in Dark Fate, which sees fans stay away, as the movie absolutely tanks at the box office this weekend. Terminator: Genisys saw a slight increase in terms of global box office gross ($US 440 million), but pretty much told a similar story: The masses had simply stopped caring about Terminator.
MGM's The Addams Family continues to hold strong even in the post-Halloween frame, earning $8.49 million to take the #5 spot. Terminator: Salvation which came out in 2009 made even less money ($US 371.3 million) with an even bigger budget. In fact, the movie has been received well critically, with a decent 70 percent on aggregate review website Rotten Tomatoes. Studios on Sunday estimate that "Dark Fate" earned only $29 million from over 4,000 North American locations.
One of the highest profile new films of the weekend, Martin Scorsese's "The Irishman", does not have any box office numbers to report, however, because Netflix declines to provide numbers for its theatrical releases. Disney is releasing the film in all global territories apart from China, exactly where Tencent Pictures is dealing with distribution.
Along with the marketing campaign that seemingly existed to remind audiences who James Cameron is and why they should care he's producing the film (as if that now matters in 2019).
Among the holdovers, Disney's "Maleficent: Mistress of Evil" introduced in $40 million this weekend, having its worldwide bounty to $298.nine million.
Terminator: Dark Fate's title might become a self-fulfilling prophecy for the franchise. Zombieland 2: Double Tap, $7.4 million7. "Motherless Brooklyn" opened to $3.6 million from 1,382 screens while "Arctic Dogs" opened to $3.1 million from 2,844 screens.
Edward Norton serves as writer, director, producer and star of the $26-million movie, an adaptation of Jonathan Lethem's novel about a '50s-era private investigator with Tourette syndrome who is on the hunt to solve his mentor's murder.
This week, Warner Bros. opens the Stephen King adaptation "Doctor Sleep", Universal releases the romantic comedy "Last Christmas", Lionsgate reveals the action drama "Midway" and Paramount debuts the family comedy "Playing With Fire".