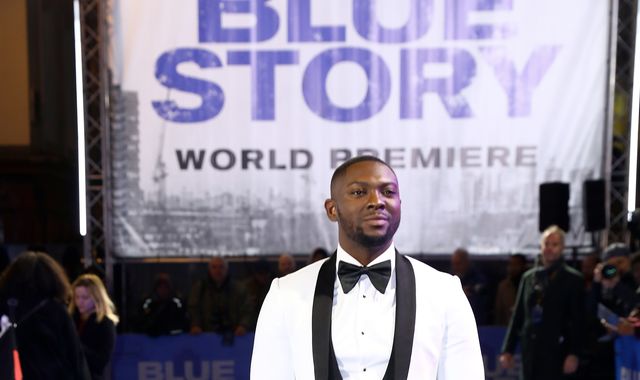 A second cinema chain has pulled the gang-themed film Blue Story after seven police officers were injured during a brawl at an entertainment complex.
Police say dozens of youths, several carrying machetes, clashed at Vue's Star City theater in Birmingham, central England, on Saturday.
Now a recorded message on Vue's answerphone reveals how the movie will no longer be screened at its venues, BirminghamLive reports.
Supt Ian Green said: "This was a major outbreak of trouble which left families who were just trying to enjoy a night out at the cinema understandably frightened". Frozen 2 came out at the same time.
The film is rated 15 and warns of very strong language, strong violence, threat, sex, and drug misuse.
"We are appalled by the incident at Star City and our thoughts are with all those affected by it", BBC Films said in a statement, adding: "'Blue Story' is an outstanding, critically acclaimed debut feature which powerfully depicts the futility of gang violence.
The cinema chain said it was "disappointed" to take such action, but added it "will not take any risks with regard to the welfare and safety of our staff and our customers". Footage from inside the multiplex appeared to show fights and people on the floor screaming.
Rachael Allison said: "The police told everyone to leave the cinema as they held Taser guns in their hands and started to bring in guard dogs".
Blue Story's writer and director, Andrew Onwubolu, condemned the incident in Birmingham.
Police appealed for help in identifying people involved in the violence.
However, given the content of the film it is not hard to see how correlations were drawn, whether correct or incorrect, between the violence at the theater and Blue Story and why the decision was made to pull the film.
The officers hurt during the trouble had minor facial injuries.
The decision was met with accusations of racism - with many Twitter users pointing out that the group who caused the violence weren't black - and the hashtag #BoycottVue began trending on Twitter. As a result of this brawl, Blue Story has been pulled from almost 100 Vue Cinemas theaters throughout the United Kingdom.
"We feel that this is an important film, which we've seen play in more than 300 cinemas across the country, with incredibly positive reactions and fantastic reviews".
A BAFFLED city culture chief has dubbed a cinema's move to ban a controversial gang film - which sparked a mass brawl between machete-wielding youths - as "strange".
. Four of them were arrested for assaulting police while another was arrested for obstructing police.
Vue Cinemas issued a statement to Digital Spy which read: "We can confirm a decision was made to remove the film from our cinemas".