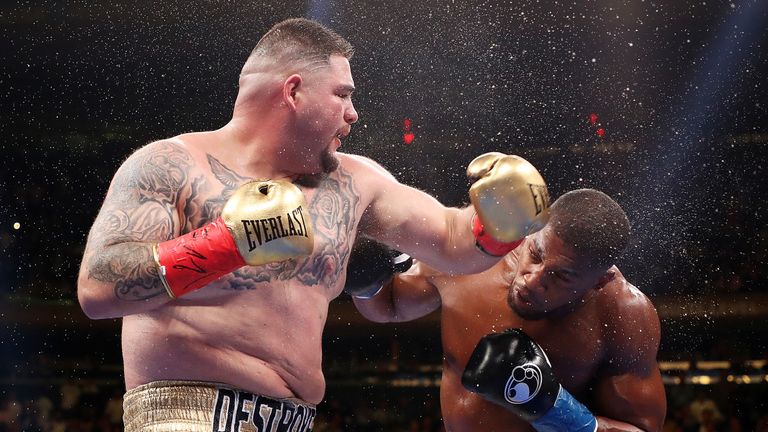 The purpose-built venue for Anthony Joshua's rematch with Andy Ruiz Jr in Saudi Arabia is close to completion.
Joshua will have a golden chance of proving Ruiz's victory over him was a fluke and similarly reclaim his belts when he faces the heavyweight champion on December 7 in Saudi Arabia's 15,000 capacity stadium.
After being dethroned by the underdog challenger in NY on June 1, AJ and his team opted to take the December 7 rematch to territory that will be less familiar for the Mexican-American.
But Joshua revealed on "The Gloves Are Off" how he had strongly voiced concerns about his vulnerabilities, long before they had been exposed in a seventh-round stoppage loss to Ruiz Jr.
'I don't know if he will take the punches as well as he did when he weighed more'.
He added further to Seconds Out: 'I looked great with Breazeale, I'm gonna look great with Tyson Fury second time around, and I'm planning on unifying the division after that.
"There's definitely stuff I can work on", said Joshua during "Gloves Are Off" on Sky Sports. "If I want a different result, I have to do different things in training", the 30-year-old said.
And looking ahead to that fight, Finkel says he hopes Ruiz wins the bout to enable them to set up a unification bout with his fellow PBC stablemate Wilder - before the latter then finally takes on Joshua.
"Not change everything. I haven't got enough time to reinvent the whole plan and there are certain leaks that I've been saying that I need to tighten upon, but it's all good".