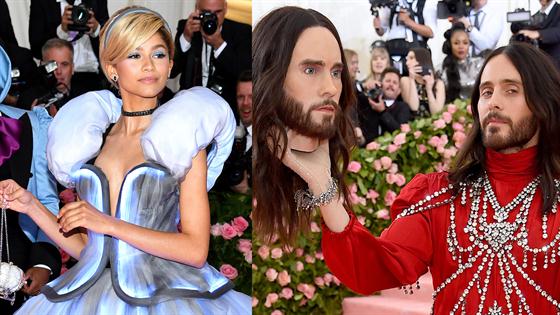 It is expected to run from May 7 through September 7, 2020, with the Met Gala scheduled for May 4.
From the Broadway stage to the ionic steps of the Metropolitan Museum of Art, Lin-Manuel Miranda has been announced as one of the co-chairs for the 2020 Costume Institute Benefit.
The famous Miranda Priestly herself Meryl Streep making an appearance at a Vogue event is one we can't wait for - here's hoping she and Anna get plenty of snaps together.
The theme of next year's gala, "About Time: Fashion and Duration", will implore attendees to "explore how clothes generate temporal associations that conflate past, present and future" by utilizing Henri Bergson's concept of la duree, per the Met's official statement.
"This exhibition will consider the ephemeral nature of fashion, employing flashbacks and fast-forwards to reveal how it can be both linear and cyclical", said Max Hollein , the director of the Met in New York City.
According to a press release, the concept will "trace more than a century and a half of fashion, from 1870 to the present, along with a disruptive timeline, as part of the museum's 150th anniversary celebration". Appropriately, the theme for the institution's annual Gala will be "About Time: Fashion and Duration", Vogue reports. Writer Virginia Woolf will serve as the exhibition's "ghost narrator", while author Michael Cunningham - whose novel The Hours was based on Woolf's Mrs Dalloway - will write a new short story for the exhibition's catalogue.
Lady Gaga attends the 2019 Met Gala, the theme of which was camp.
Andrew Bolton, the Wendy Yu Curator in Charge of the Costume Institute, says the event will be "a reimagining of fashion history that's fragmented, discontinuous, and heterogeneous".
Bolton will divide the 160 women's pieces featured in the exhibition into two collections - the first, black looks, and the second, mostly white with bursts of colour. This year's theme, "Camp: Notes on Fashion", saw the fashionable flood the red carpet in an array of eccentric shapes and bold colors.