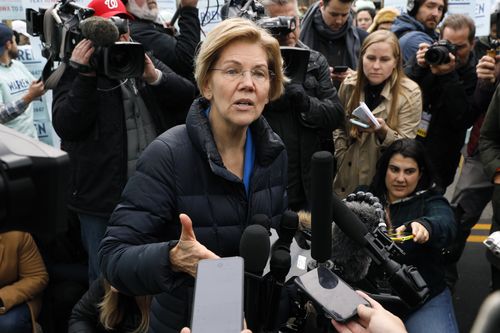 According to a POLITICO/Morning Consult survey released on Wednesday, 56 percent of voters expect the president to be reelected next year, including 85 percent of Republicans and 51 percent of independents. Support for removing Trump remains higher than earlier this year when the question was asked in the context of special counsel Robert Mueller's investigation into possible Trump campaign ties with Russian Federation in the 2016 election.
More than 90 percent of voters said they are likely to turn out, and 69 percent describe themselves as "very motivated".
"President Trump's reelection prospects seem to be energizing voter enthusiasm across the political spectrum", said Tyler Sinclair, Morning Consult's vice president.
Overall, these results are low for an incumbent president, but Trump proved that he could overcome them in 2016 and his allies think he can do so again in 2020.
Forty-one p.c mentioned they were inquisitive about Sen.
The findings come as Trump is facing an impeachment inquiry that has divided lawmakers in the House.
In disagreement, 5 p.c mentioned they are "now not too motivated" and 3 p.c mentioned they are "now not motivated in any admire".
On the flip side, among respondents who disapprove of the job Trump is doing, 70 percent said there's nothing the president could do to gain their support.
Questioned relating to the terminate Democratic presidential candidates, 49 p.c mentioned they were inquisitive about Joe Biden "plenty/some", 19 p.c "now not grand" and 34 p.c "underneath no circumstances".
The Monmouth University poll was conducted between October 30 and November 3 and surveyed 908 adults by phone.
It has a plus/minus 2 percentage point margin of error.