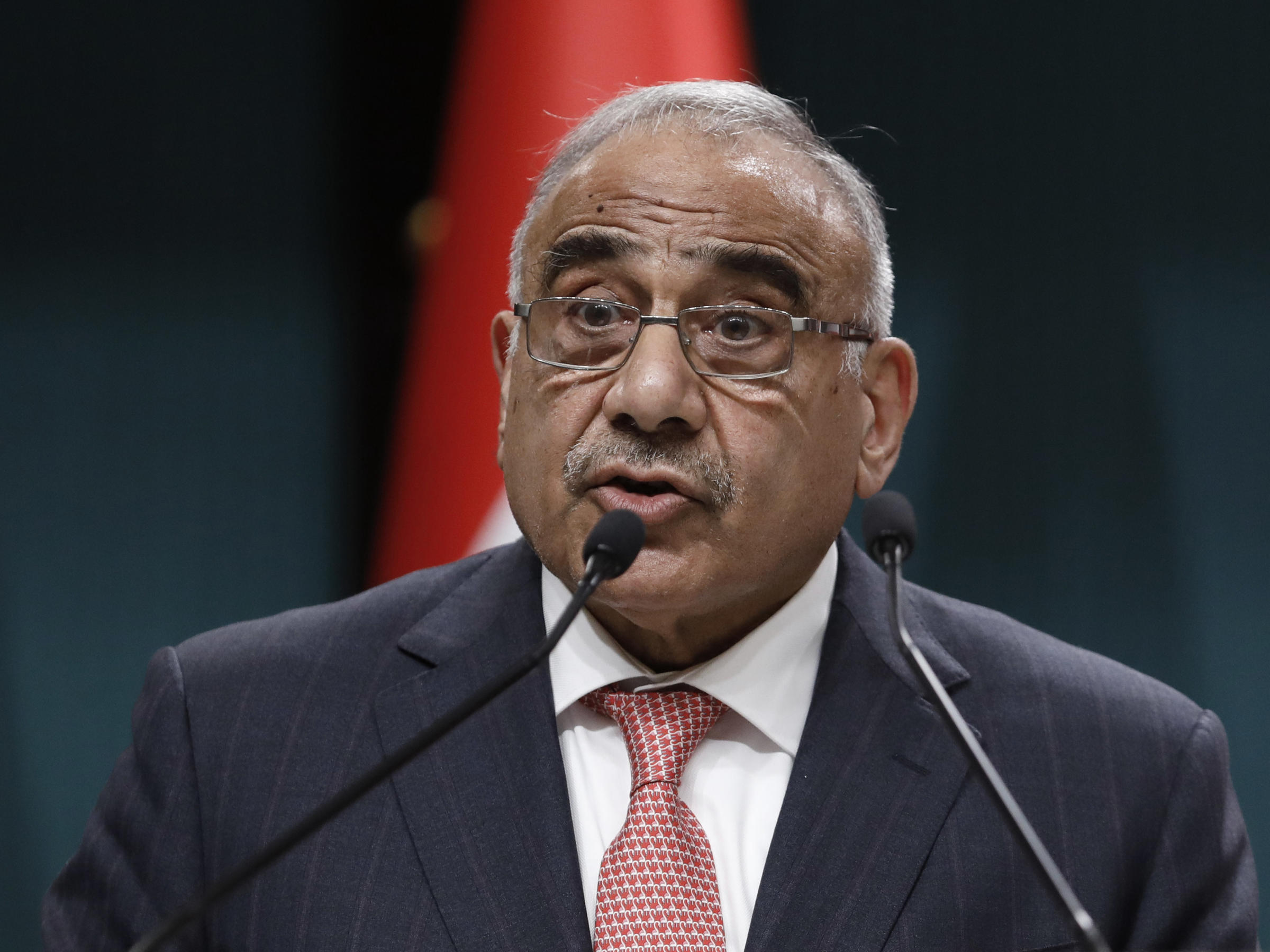 On Friday, the prime minister said that once he resigns, parliament can "review its options and act to preserve the interests of Iraq".
"I will submit to the esteemed parliament a formal letter requesting my resignation from the premiership", Abdel Mahdi wrote, hours after Grand Ayatollah Ali Sistani used his weekly sermon to urge parliament to replace the cabinet.
Iraqis, mostly from the Shiite majority population, are protesting against government corruption, poor services, and wide-ranging Iranian political influence, calling for an overhaul of the ruling class.
Iraqi forces have killed almost 400 mostly young, unarmed demonstrators people since mass anti-government protests broke out on 1 October.
A 25-year-old protester, who identified herself by her first name Amira, said the resignation should have come many weeks ago.
"Our problem isn't the prime minister - we want all the parties to go!" one man told AFP in Diwaniyah. "We will push forward until our demands are met", she said, declining to give her full name, fearing retaliation.
The toll continued to rise Friday, with 15 protesters shot dead in the flashpoint city of Nasiriyah and five killed in clashes in the Shiite shrine city of Najaf.
The bulk of the dead, 26, fell in the southern protest hotspot of Nasiriyah, where thousands hit the streets to mourn them on Friday.
Security and hospital officials say one protester was killed and 18 wounded Friday by security forces who fired live rounds and tear gas to repel them on Baghdad's historic Rasheed Street, near the strategic Ahrar Bridge.
Sistani said attacks on peaceful protesters were "forbidden", but also urged demonstrators to reject violence, two days after protesters burned down the Iranian consulate in the southern holy city of Najaf. For your security, we've sent a confirmation email to the address you entered.
29 he would present his resignation to parliament so lawmakers could choose a new government, according to a statement from his office.
The UK repeats its call for a peaceful, political solution to the unrest in Iraq, with meaningful reforms that respond to protestors' legitimate demands.
Mourners carry the coffin of a demonstrator who was killed at an anti-government protest in Nassiriya, Iraq, November 28, 2019. Security forces responded by firing on the protesters. Protesters are also occupying parts of the nearby bridges Jumhuriya and Sinar - all of which lead to the fortified Green Zone, the seat of Iraq's government.