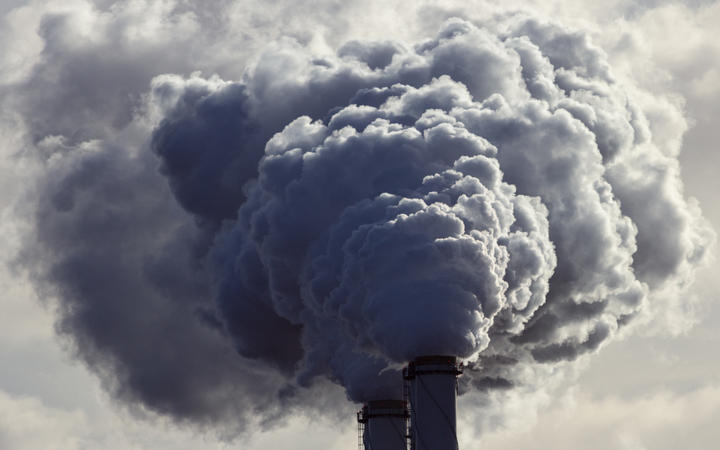 The world will miss its chance to avert climate disaster without an immediate and all-but-impossible fall in fossil fuel emissions, the United Nations said Tuesday in its annual assessment on greenhouse gases.
World temperatures could spike more than twice the globally agreed warming limit, risking a climate disaster - after greenhouse gas emissions surged to a record level past year, according to a new United Nations report. To stay within relatively safe limits, emissions must decline sharply, by 7.6% every year, between 2020 and 2030, the report warned.
Last week, UNEP published a separate report which found that countries are planning to extract more than twice the amount of fossil fuels from the ground than can be burned in 2030 if the 1.5C target is to be met.
In its own words, the United Nations assessment is "bleak". Overall, the world may produce 50% more coal, oil and gas than is compatible with a 2 °C scenario, and 120% more than a 1.5 °C scenario requires.
'We're failing to curb greenhouse gas emissions, ' UNEP's executive director, Inger Andersen acknowledged.
To limit temperatures, annual emissions in 2030 need to be 15 gigatonnes of Carbon dioxide equivalent lower than current unconditional NDCs imply for the 2°C goal; they need to be 32 gigatonnes lower for the 1.5°C goal.
"As individuals, we have a choice about how we live, what we eat and how we go about our business ... and opportunities to live a lower-carbon life", added Andersen.
Phasing out of coal has been emphasized upon. Members of the G20, which includes 19 countries and the European Union, produce 78 percent of the world's greenhouse gas emissions.
In all, countries must increase their contributions to the climate fight five-fold to deliver the cuts needed for 1.5C.
"Being a grandfather - we don't want to leave that for our grandkids", the report's lead author John Christensen told a news conference.
The UNEP chief said that despite the figures, it was possible to avert disaster: "Because of climate procrastination which we have essentially had during these (past) 10 years, we are looking at a 7.6 per cent reduction every year" in emissions. "The hope lies in millions of people taking to the streets, who can force politicians to act according to the recommendations from scientists".
Developing countries, which suffer disproportionately from climate change, can learn from successful efforts in developed countries, says UNEP, and they can even leapfrog them, adopting cleaner technologies at a faster rate.
Protest and dissent are hallmarks of a healthy democracy. The U.N. Intergovernmental Panel on Climate Change past year warned of huge global consequences if that target is not met, such as the loss of almost all coral reefs and most Arctic sea ice.
It should not be forgotten that with just 1°C of warming so far, 2019 is projected to be the second hottest in human history, a year marred by deadly wildfires and cyclones rendered more frequent as temperatures climb.
Halting warming: We now need to take drastic action.
That turning level may perhaps well perhaps merely peaceful maintain attain years ago, acknowledged Alden Meyer, director of protection at the Union of Concerned Scientists.
The update - the tenth of the series and a stark warning to leaders preparing to attend United Nations climate talks next week - says the annual rises in global greenhouse gas emissions seen over the past decade must give way to a 7.6% decrease every year from 2020 to 2030 to prevent such a scenario.
The agency said a massive shift to renewable energy could knock down power sector emissions by 8.1 bln tonnes in 2050, while the electrification of heat and building energy efficiency measures could contribute a further 2.1 bln tonnes of abatement.