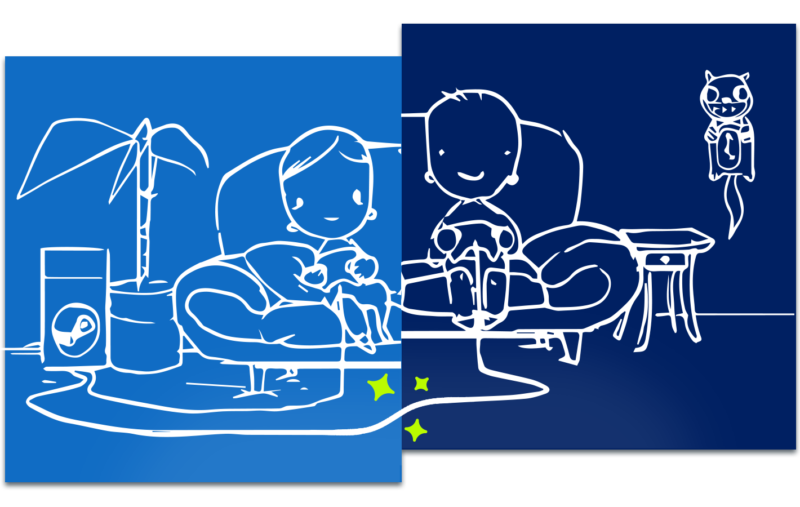 A new feature called "Remote Play Together" is heading to Steam, which will turn local multiplayer games into online experiences.
An email sent out to developers, and shared on Unity's forum, informed game creators that any games featuring local co-op, split screen, or multiplayer mechanics will be automatically supported when the feature goes live in Steam Beta on October 21.
But the incoming beta of Steam Remote Play Together aims to shake that up. Sony's Share Play feature on the PS4 also lets people play with friends as if they were in the same room.
Steam's Remote Play Together feature is created to allow two gamers who aren't local to each other to play games as if they are. What Remote Play Together does is add online support for local multiplayer games, meaning you can play with friends even if you can't all meet up in the same location and sit in front of the same TV. The feature could be especially beneficial if Steam allows gamers to play the same game online when only one player owns the game, as would be the case in local multiplayer. Instead, people now play video games with their friend over the internet.
Keyboards and mice plugged into Player #2's computer will behave as if they are plugged into Player #1's machine, and the game host can choose to block or allow inputs to the shared keyboard and mouse.
This sounds like Steam is doing some heavy lifting to incorporate a feature for developers to improve the Steam experience. We'll see how well that works when the feature launches.