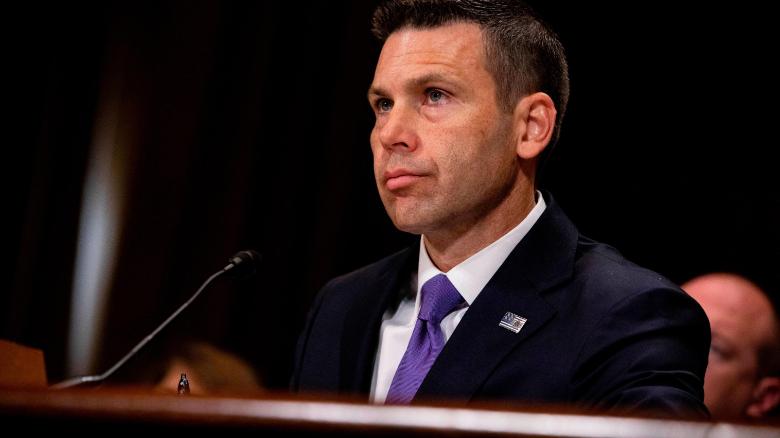 McAleenan thanked Trump for the opportunity to serve and said DHS had "made tremendous progress mitigating the border security and humanitarian crisis".
Acting Department of Homeland Security Secretary Kevin McAleenan submitted his resignation to the White House on Friday, after serving in the post since April. Trump said he'd name a replacement in the coming week, the fifth leader of DHS in two years. The president's signature issue makes the department his focus and his ire.
Shortly after being confirmed as CBP chief, McAleenan helped to enforce Trump's zero-tolerance border policy, which resulted in some 2,600 children being separated from their parents in a matter of weeks so the adults could be detained elsewhere.
He was among those behind the administration's widely maligned practice of separating families at the border past year, though McAleenan later said he regretted the policy because it lost the public trust.
A program that has turned away some 42,000 migrants to await their asylum claims in Mexico expanded under his watch. Those included allowing US officials to detain migrant families with children for longer periods of time and working with Central American countries to create asylum agreements in which asylum-seekers would apply for refuge in Central America instead of the Untied States.
And he brokered major agreements with Central American countries on asylum and border security - something others were unable to do.
He was well-liked among Republican and Democratic administrations.
McAleenan previously served as commissioner of U.S. Customs and Border Protection after having served as acting commissioner since the beginning of the Trump administration. In a letter to Congress obtained by ABC News expressing "enthusiastic support" for McAleenan's nomination to lead U.S. Customs and Border Protection, officials from both the George W. Bush and Barack Obama administrations called McAleenan "supremely qualified".
His tenure played out against a backdrop of outrage amid reports of children being held in squalid conditions on the United States border and images of those who died trying to make the trek from Central America.
And he didn't always agree with White House-pushed policies.
Last June, a close Trump ally - Brandon Judd, head of the National Border Patrol Council - accused McAleenan of trying to undermine Trump's efforts to curb illegal immigration and insisted he was too liberal to effectively manage immigration enforcement.
Some are already calling for Trump to move acting Citizenship and Immigration Services Director Ken Cuccinelli into the role.