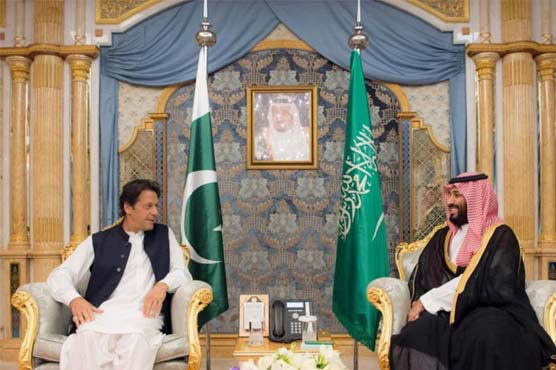 For this, Qureshi put forward a list of demands for the council by Pakistan: urge India to immediately stop the use of pellet guns, lift the curfew, reverse the clampdown and communications blackout, restore fundamental freedoms and liberties, release political prisoners and stop targeting human rights defenders and fulfil the obligations under the United Nations Security Council Resolution and various human rights instruments as required by worldwide law. Pakistan Foreign Minister Shah Mehmood Qureshi, while levelling allegations and making unsubstantiated claims about the situation prevailing in Jammu and Kashmir, said it had been converted into the "largest prison" with people being denied access to basic amenities.
They also called for the immediate lifting of the curfew, ending the communications shutdown, and the release of political prisoners in Jammu and Kashmir. Though the involvement of Afghan and Pashtun jihadists in Pakistan's cross-border terrorism in Kashmir is not unprecedented, it is quite unusual, top intelligence sources told TOI.
Meanwhile, Pakistan has expressed its gratitude to the countries which became part of this Joint Statement in support of the people of Kashmir, reinforcing serious concerns of the global community about the unprecedented restrictions, continued curfew and curtailment of fundamental rights and freedom of the Kashmiri population.
Jammu and Kashmir was put under virtual curfew on 5 August when the Modi government scrapped the Article 370 and split the state into two union territories.
Following India's decision to strip Kashmiris of their seven-decade-long special autonomy through a rushed presidential order, tensions between Pakistan and India have been high.
Pakistan has never previously referred to the state in the contested Kashmir region as "Indian", instead referring to it as "Indian-administered Kashmir", so the foreign minister's comments have caused quite a stir. "We call on the parties concerned to shut such actions".
It maintains that the exclusion from the NRC has no implication on the rights of an individual resident in Assam. "Trump needs to understand that India does not accept mediation nor does it want third-party facilitation and there were no chances of bilateral engagement" either. "They're being belligerent", Qureshi said.
On the Indian side, it noted that "despite significant challenges, NGOs, human rights defenders and journalists are able to operate, generating documentation on the ongoing human rights violations there".
India has battled separatist militants in its part of Kashmir since the late 1980s, accusing Muslim Pakistan of supporting them. Speaking to the media, he said that he will use his stay in Geneva to apprise the worldwide community of the critical situation in Occupied Kashmir.
Modi had said issues between New Delhi and Islamabad were bilateral. "At the end of the day, all their sponsored terrorists aimed at India are one and the same", he said.