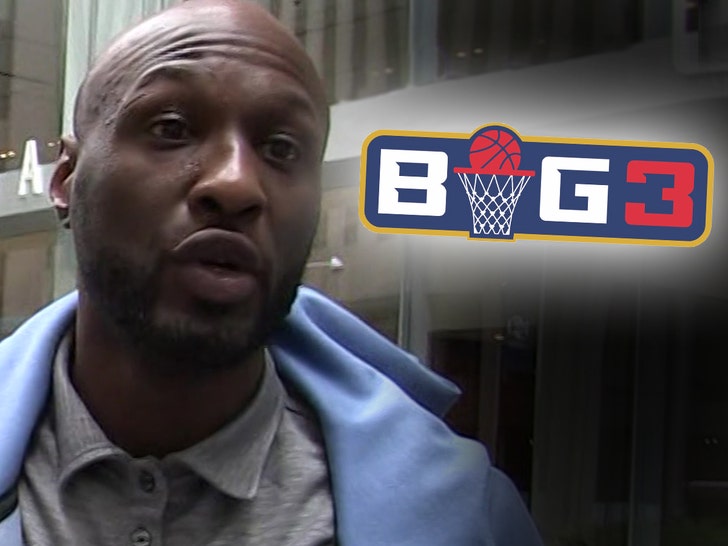 As the premier profesisonal 3-on-3 league in the world, we are always striving to improve the quality of both the live and broadcast experience for our fans as well as the level of competition.
Such changes are being implemented to maximize competition, protect the health of players, and to raise the level of the professionalism of the BIG3. Only a couple weeks after joining the BIG3, the League released a press statement announcing they are deactivating a handful of star players such as Jermaine O'Neal, Baron Davis and a few more. "I love the guy". After a subpar performance in his first game, he has not played since then.
Odom was planning on his comeback through the Big3 and was named the co-captain of The Enemies squad.
It wasn't exactly the comeback many were hoping for or expected out of the former two-time National Basketball Association champion and Sixth Man of the Year victor.
In the case of Wells, Davis and O'Neal, all three players had sat out the entire season.
The BIG3 league was launched in 2017 by actor Ice Cube and media executive Jeff Kwatinetz. As for why Odom - who was a player of the "Enemies", playing alongside Gilbert Arenas and Royce White - didn't make the cut, sources told the entertainment news site, the retired National Basketball Association star "was nervous about being embarrassed on the court because he wasn't prepared to compete with his fellow ex-NBA hoopers and there was little hope it would work out".
The four deactivated players had played a combined 55 seasons in the NBA, winning two championships while posting eight All-Star selections to go along with four All-NBA nods.
The BIG3 League is not playing around.