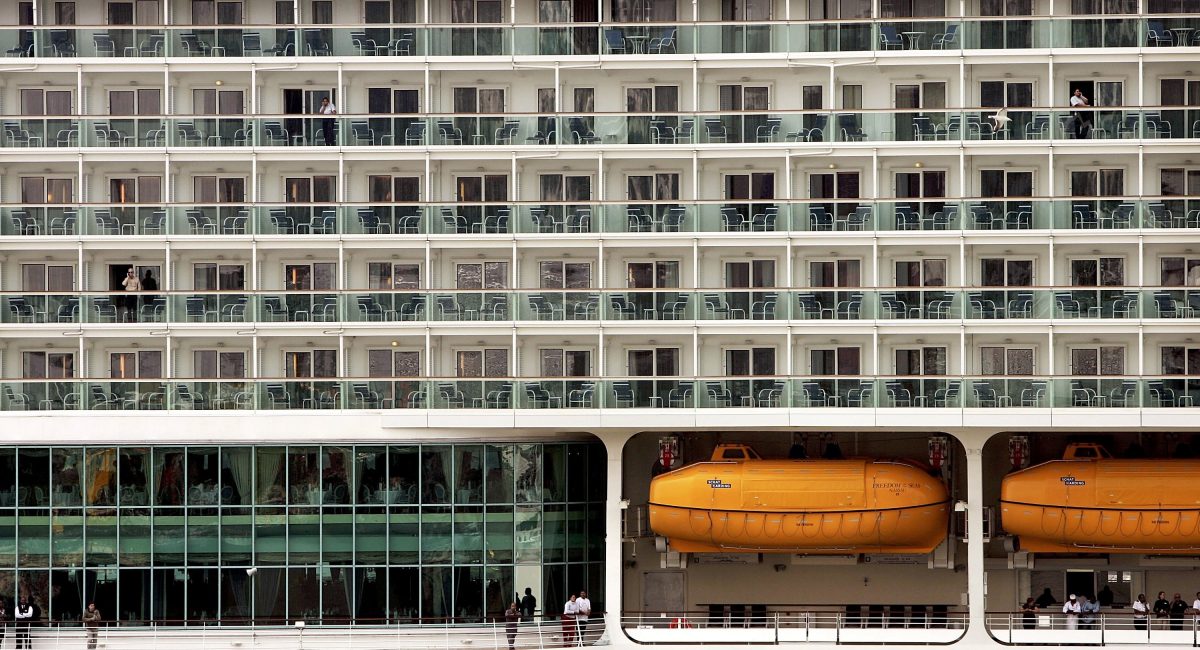 Chloe and her family are from IN where she loved to watch her 10-year-old brother play hockey games and she used to love to bang on the glass Winkleman explained.
"The grandfather is with Chloe, they're playing and there's this wall of all windows, it's all glass windows", he added.
According to maritime lawyer Michael Winkleman, Chloe Wiegand's grandfather placed her on a railing in a children's play area, believing there was glass in front of the railing to prevent Wiegand from falling.
He did not say why Anello thought it was open but said: "He literally thought it was all glass".
Anello did not know the window was open and told Winkleman he "thought it was like we were at a hockey game". But Winkleman said it wasn't as if Chloe's grandfather was dangling the child and dropped her.
Winkleman told NBC News the family doesn't understand why there was an open window along the wall of glass panels.
Winkleman added that Chloe loved going to her brother's hockey games back home in IN and would enjoy banging on the glass during the game.
No alcohol was involved, added Winkleman.
The Daily Mail posted the new image on July 9, showing the open window, investigators, police tape, and other people.
"If you have a wall of glass, I don't think it's unreasonable to put a child there thinking that there was glass there", he added.
A spokesman for the law firm has since told DailyMail.com that while there was a glass pane there, it had been left open. A lawyer said the family is looking to hold the cruise operator responsible. Winkleman asked: "Why would you have that kind of danger without any warning, without any sign, without any notice?"
"If they knew that there was a risk-I mean if this was the Michael Jackson story where Michael Jackson is hanging the baby out there-clearly the parents [are] negligent, no question about it", Winkleman said.
Her distraught grandfather, right with her, had to be sedated after her tragic fall.
According to witnesses, the toddler let out a "blood curdling" scream as she fell. A spokeswoman said the ship departed Puerto Rico on Monday for St. Maarten on a new itinerary and declined further comment.
"The South Bend Police Department offers its sincerest condolences to Officer Alan Wiegand and his family during this hard time following the tragic loss of their child while in Puerto Rico", a spokesperson said.
Devastated: The 18-month-old with mother Kimberley Wiegand.
The department asks the community to pray for the entire Wiegand family as they grieve and to respect their privacy.Royal Caribbean Cruises called it a tragic incident and said they were helping the family. "We've made our Care Team available to assist the family in anyway possible", it reads.