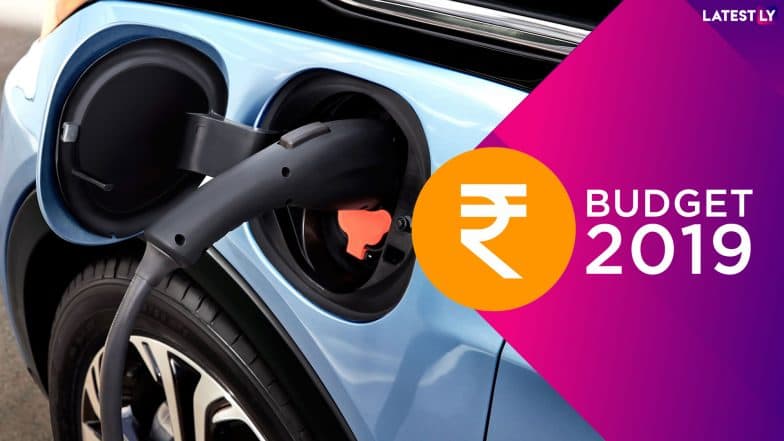 "The proposal to lower GST rates on electric vehicle from 12 per cent to 5 per cent is a positive sign and we hope to see it implemented at the earliest", said Rahul Sharma, Founder, Revolt Intellicorp Pvt. Ltd.
In her maiden budget, Sitharaman announced income tax rebates of up to ₹1.5 lakh to customers on interest paid on loans to buy electric vehicles with the total exemption benefit of ₹2.5 lakh over the entire loan period.
With Finance Minister Nirmala Sitharaman lining up sops to make electric vehicles (EVs) affordable for consumers, a battle between EVs and those running on petrol and diesel seems to be taking shape. From income tax deductions on interest on EV loans, investment incentives for setting up charging stations and battery manufacturing to scrapping import duties on key components.
The main objective of the scheme is to encourage faster adoption of electric vehicles by way of offering upfront incentive on purchase of electric vehicles and also by establishing the necessary charging infrastructure for electric vehicles. In order to boost economic growth and Make in India, the government will launch a scheme to invite global companies through a transparent competitive bidding to set up mega-manufacturing plants in sunrise and advanced technology areas.
This is the first time that electric vehicles have been proposed to become a direct tax beneficiary.
Adopting e-vehicles could also help in reducing emissions. Ltd and TVS Motor Co. - have jointly objected to the government's plan to have less than 150cc electric two-wheelers by 2025. "The ecosystem should evolve in India like that of China".
The incentives announced today by the Finance Minister, in terms of, additional interventions and steps to support the EV adoption, reinforces a strong commitment by the government to steer electrification on a faster trajectory. In addition, their higher-intensity operations with light vehicles or trucks offer more savings-particularly in markets such as Singapore or Thailand where fuel costs are relatively high.
Rajan Wadhera, President, SIAM (Society of Indian Automobile Manufacturers), on the other hand, pointed out that while the auto industry is now going through a hard time due to low sales and pressure of upgrading vehicles to comply with Bharat Stage VI and its low emission standards, there have been no encouraging measures for boosting the auto industry.
Tarun Mehta, CEO, Ather Energy says, "This is the best example of a consumer driven change and is also how Ather envisions the EV sector to achieve scale and growth". Noting the new orders would cut drivers' expenses by half, the taxi unions said EVs will also increase profits and allow drivers to pay off their auto loans sooner. You can further help us by making a donation.