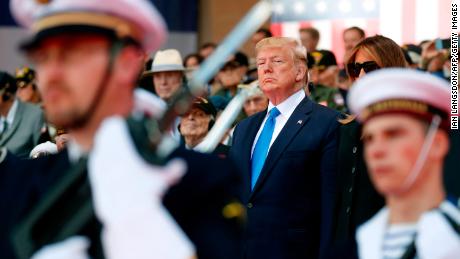 Donald Trump is past the moon and wants us all to think past it because "We did that 50 years ago".
While Trump was most likely tweeting in response to the Fox segment, the clumsy phrasing of his tweet still prompted copious jokes and memes from the Twitterverse.
According to NASA's website, "exploration of the Moon and Mars is intertwined".
Ironically, Trump's dismissal of lunar missions as something that was done 50 years ago echoed what his predecessor in the White House, Barack Obama, said when he chose to drop the Constellation back-to-the-moon program in 2010: "We've been there before". They should be focused on the much bigger things we are doing, including Mars (of which the Moon is a part), Defence and Science!"he wrote".
But hours after Trump's tweet, Bridenstine tweeted from his own verified account, saying "As @POTUS said, @NASA is using the Moon to send humans to Mars!" Those plans stem directly from a Trump administration Space Policy Directive 1 the president signed in late 2017.
NASA has organized its crewed lunar plans into a program called Artemis, which includes the construction of a small, moon-orbiting space station known as the Gateway.
"Moon is part of Mars is going to lead to moon truthers and Qanon people joining forces", reporter Yashar Ali jokingly predicted. The space agency also said it is gearing up for a test of the system that will help keep astronauts safe when traveling to the moon. That included updating the science agency's budget by $1.6 billion so that "we can return to Space in a BIG WAY!"
During his March speech at Marshall, Pence said that "after years of cost overruns and slipped deadlines, we're actually being told that the earliest we can get back to the moon is 2028".
Cavuto asked why NASA is "refocusing on the moon...didn't we do this moon thing quite a few decades ago?"
It would be challenging for NASA to talk about humans on Mars without first talking about the moon.