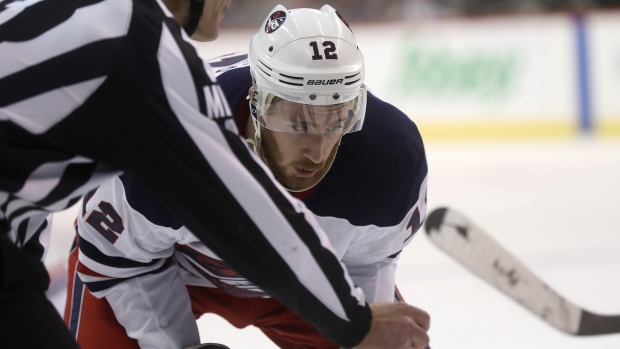 The Philadelphia Flyers have acquired the rights to Winnipeg Jets forward Kevin Hayes for a fifth-round pick in the 2019 NHL Entry Draft.
Hayes, 27, will be an unrestricted free agent on July 1, so the deal gives the Flyers an early window to strike a deal with center.
Hayes, a pending unrestricted free agent, played for the New York Rangers for almost five seasons before he was shipped to Winnipeg at the trade deadline in February for a package highlighted by a 2019 first-round pick.
The Flyers have already spoken to Hayes' camp, although the conversation was only an introductory chat, according to TSN's Pierre LeBrun. New deals for free agents can not be announced until July 1 and negotiations begin approximately one week prior. He posted a career-high 25 goals under Vigneault in 2017-18. He played for current Flyers head coach Alain Vigneault during the first four years of his career in NY.
One of the items on the Flyers offseason checklist was to look for a second-line center.
In four-plus years with the Rangers, he had 87 goals and 129 assists for 216 points in 361 games. He added three points (two goals) in six playoff games. Sacrificing a late-round pick for a potential name in the free-agent market is certainly an aggressive move.