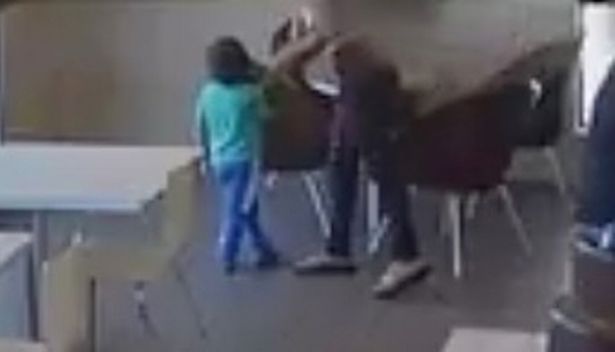 'The suspect was stopped by a witness in the area and fled from the scene on foot, ' police said.
Los Angeles Police have arrested a woman suspected of trying to kidnap a four-year-old boy at a local McDonald's.
Police announced Thursday that they'd arrested 33-year-old Maralyn Ramos in downtown L.A. on Wednesday night, one day after she allegedly snatched the youngster.
Security video shows a young woman walk up to a 4-year-old boy inside a Los Angeles McDonald's on Tuesday, then pick him up and hurriedly walk out, KNBC reports.
She was charged with kidnapping and remains jailed on a $100,000 bond.
"The suspect attempted to enter a parked vehicle with the victim but was stopped by a witness", the LAPD said on Youtube. She's about 5 feet, 7 inches tall and weighs between 180 and 200 pounds, authorities said.
The suspect in both cases is described as a 25-30-year-old, female hispanic or black, with black hair and unknown colour eyes.
Police at the time were reportedly also looking into whether she was behind a similar abduction attempt from Wednesday morning.
The boy was standing near a window as his family ordered food before the suspected kidnapper is seen calmly picking him up and walking towards the door.
Police asked that anyone with information on the attempted kidnappings call detectives F. Arroyo or D. Moreno at 213-486-6840, KNBC reported.