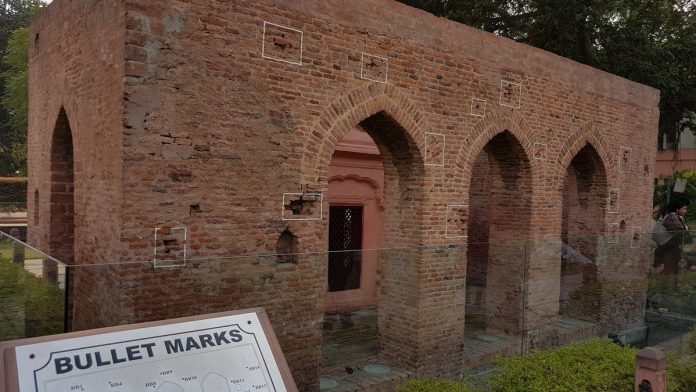 British Prime Minister Theresa May on Wednesday expressed deep regret for the Jallianwala Bagh massacre, calling it "a shameful scar on British Indian history". Following the expression of regret, PM May hoped that UK's ties with India grow stronger.
In her statement May said: "I am pleased that today the UK-India relationship is one of collaboration, partnership, prosperity and security".
The JBCC, chaired by businessman and philanthropist Sardar Balbir Singh Kakar and made up of a number of Indians and non-resident Indians (NRIs) including members of the International Punjab Forum, is planning a commemorative event in the House of Lords on Saturday to mark the centenary of the massacre on April 13, 1919.
Highlighting this, Opposition leader Jeremy Corbyn said: "I think the people, in memory of those who lost their lives in the brutality of what happened, deserve a full, clear and unequivocal apology for what took place on that occasion". "I feel little reluctant to make apologies for things that have happened in the past", the minister said. "Therefore, this is work in progress and I can not make any promises", he said, holding out some hope of a formal apology over the incident.
Dyer was ordered to retire and Winston Churchill told parliament at the time that the massacre was "an extraordinary event, a monstrous event, an event which stands in singular and sinister isolation".
Mandhali-born Virendra Sharma, a Punjabi-origin British Labour MP who represents Southall, said: "This is not the full and frank apology that the communities need".
According to The Times Of India, UK MP Virendra Sharma said, "The murder at Jallianwala Bagh is nearly unknown in the UK outside the Indian, Pakistani and Bangladeshi communities".
A day earlier, on Tuesday, the UK's Foreign Office minister Mark Field had said that while past shameful incidents have to be marked in red, issuing repeated apologies for events in Britain's colonial past could come with financial implications.
"Importantly, our modern relationship with India is focussed on the future, on pooling our strengths..."
Following Theresa May's latest statement on the issue in the Commons, it remains to be seen if the United Kingdom government will follow up with any further statements in the lead up to the 100th anniversary on Saturday.