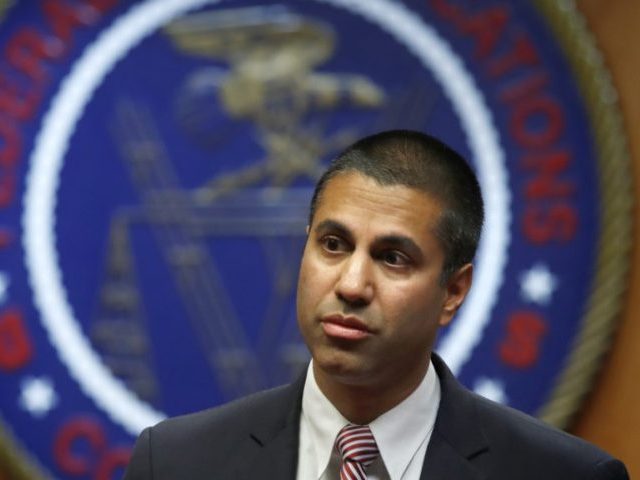 Today the FCC announced plans to spend $20.4 billion on efforts to bring broadband to 4 million rural American homes.
Ahead of a White House event on Friday, President Trump and Federal Communications Commission Chairman Ajit Pai shared plans to hold the largest spectrum auction in history that would open up radio frequencies to the top USA wireless companies to help them compete with their rivals in 5G.
"We want to get this program stood up as soon as we can, because we recognize the need to close that digital divide in rural America", Pai told reporters on a Friday morning conference call. "We don't want to do that, because it won't be almost as good, almost as fast". USA president Donald Trump, as per a report by CNBC, announced various initiatives to boost 5G networks.
Harold Feld at the consumer group Public Knowledge said it was not clear whether the funding for rural broadband would be new or simply taken from an existing program.
In addition, Verizon's 5G Ultra Wideband network is also live in Chicago and Minneapolis on a 5G-enabled smartphone.
But Trump said he's not interested in allowing the federal government to control the reigns on developing 5G networks.
Proponents say the advances that 5G offers over 4G LTE will eventually enable mobile download speeds of up to 1,000 megabits per second - roughly 100 times faster than the current standard - and pave the way for new technologies such as self-driving cars and virtual reality. South Korea's three mobile operators have launched 5G services on Samsung Galaxy 5G smartphone. The 5G networks operate in the millimeter wave bands (28, 38, and 60 GHz) and are created to have higher efficiency, capacity, density and reliability.
The United States is aiming to be a leader in wireless connectivity. The last major auction held by the FCC was completed a couple of years ago when T-Mobile purchased 31MHz of low-frequency 600MHz spectrum.
President Trump shot down the idea of a nationalized 5G network at the White House event on Friday.
Pai was among a group of US officials who, at an industry conference in February, pressured allies to stop using wireless networking gear from Chinese firms such as Huawei over fears that the equipment could enable Chinese eavesdropping. Mid-band spectrum offers less capacity than the higher-band alternatives, but can cover greater distances.
The second initiative involves funneling $20.4 billion into rural high-speed broadband networks. Pai said consideration is "ongoing" without offering a deadline for a decision.