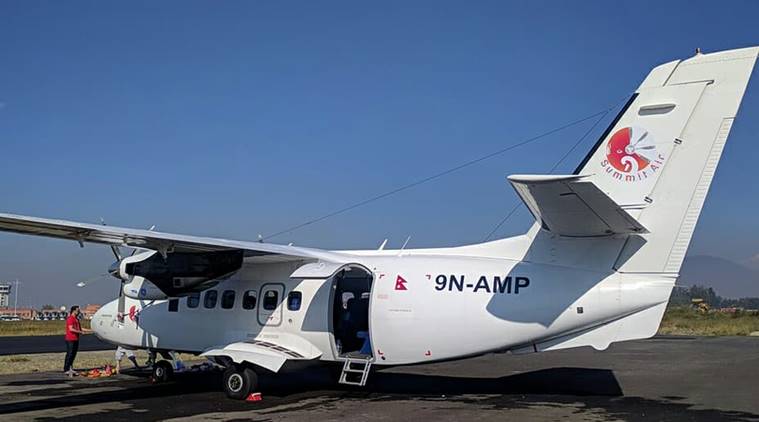 At least three people were killed when a Summit Air plane collided with a parked (Manang Air) helicopter while taking off for Ramechhap at Lukla airport in Nepal on Sunday morning.
The plane, operated by Summit Air, was not carrying passengers as it was trying to leave what is considered to be one of the world's most unsafe airports due to the shortness of its runway and its location surrounded by mountains.
The deceased include Summit Air's co-pilot Sunil Dhungana and assistant sub-inspector of police Ram Bahadur Khadka, who was stationed in Lukla for airport security, airport officials at Lukla were quoted as stating.
"All injured have been airlifted to Kathmandu and they are undergoing treatment at Grande Hospital", Pandey said, according to the report.
Authorities suspended flights to the airport following Sunday's aircraft collision. The dead included a pilot of the plane and two police officers who were near the parked helicopter.
The airport - called the gateway to Mount Everest - is one of the world's most unsafe because of the short runway and the mountainous surroundings.
The accident took place while the Summit Air plane was preparing to take off in a mountainous area near the world's highest peak Mount Qomolangma, according to officials. It's open only to helicopters and small fixed-wing aircraft. It sits at an elevation of 9,334 feet (2,845 meters).
In February a helicopter carrying seven people including the country's tourism minister crashed in bad weather in eastern Nepal, killing seven all on board.