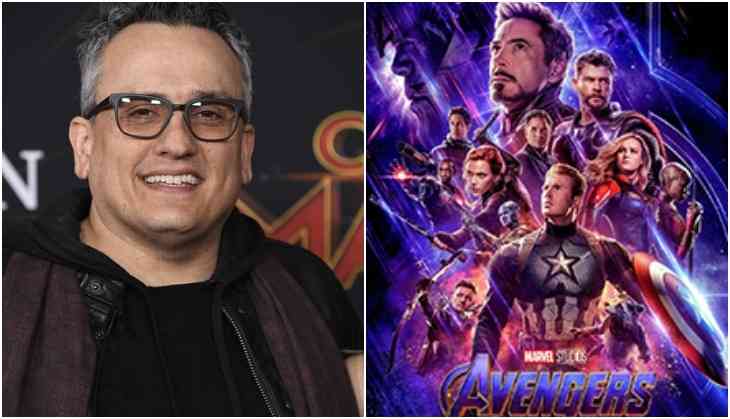 He added, "Robot nearly influenced the climatic moments in "Avengers: Age of Ultron". Similarly, there was a scene in Avengers: Age of Ultron where several Ultrons supposed to form a giant Ultron but the scene had to be chopped off. It was this close.
Actor Josh Brolin said: "Hello India, I am sorry I couldn't be there".
Avengers: Endgame is directed by Anthony and Joe Russo from a screenplay by Christopher Markus and Stephen McFeely.
Lastly, upon a potential collaboration with Indian actors, Joe Russo brought up Priyanka Chopra, whose name had come up previous year when Feige discussed bringing Kamala Khan into the MCU. Upcoming Marvel Cinematic Universe movies include Spider-Man: Far From Home on July 5th.
According to Cinema Express, the filmmaker told fans in India: "I can't talk about plot [in response to whether characters are done]".
During the media interactions in Mumbai, Joe Russo said, "I have goosebumps every time I watch this anthem". In recent weeks, however, we've seen leak after leak that firm up numerous details offered in that original post from a year ago.
Are you excited to see Avengers: Endgame? The tone and the energy is also great.
When asked if he and his brother made a decision to protect certain characters, Russo added: "Thanos demands our silence". "There was a recording of an Indian audience watching the "Infinity War" and the moment Thor lands, the cheers sounded like a football stadium". We've got you covered. "It's just why we make these".
Mark Ruffalo, who plays the Hulk in the MCU, had famously blurted out the end of "Infinity War" and Russo revealed that this time they took extra measures to protect the secrets, including not sharing the script with the cast. "So I went to him and asked, 'what do you think?' he said 'good daddy!' I look at his eyes and find the spirit". "Lot of love guys and hope to see you soon".
Marvel Studios released new Avengers: Endgame character posters for both the surviving and fallen heroes of Thanos' decimation in Infinity War.
Avengers: Endgame will hit theatres on April 26 and will release in English, Hindi, Tamil and Telugu, with a special theme song composed by music maestro AR Rahman.