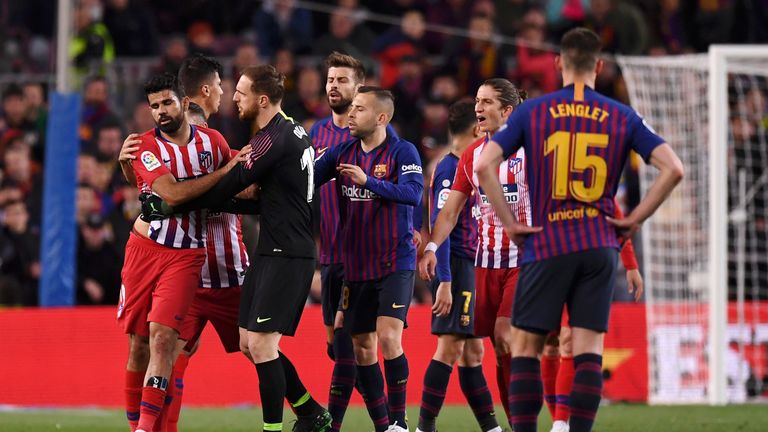 Costa was dismissed in the first half of his side's 2-0 loss to Barcelona on Saturday for dissent, having confronted referee Jesus Gil Manzano. He grabbed Manzano's arm at one point and players from both teams tried to contain him.
The length of the ban means Costa's season is over - as could his Atletico career.
"It's bad news", Cerezo said on Thursday. "But it is not justifiable because an insult is never justifiable".
Manzano revealed in his match report that Costa had said to him: "I sh*t on your wh*re mother".
Costa has now been hit with an eight match ban: four for the insult and an additional four for putting his hands on the referee.
Costa has endured a hard season, having scored only five goals in all competitions and missed nearly two months at the start of the year due to a foot injury.
Diego Costa was shown a straight red card in the 27th minute of Atletico Madrid's match against Barcelona.
He was also twice handed three-match suspensions by the Football Association in England, for stamping on Liverpool's Emre Can in January 2015 and kicking Arsenal defender Gabriel Paulista nine months later.
Costa's coach Diego Simeone had complained about the consistency of decisions in the aftermath of the red card, saying: "Other players have said things and he doesn't send them off".
Costa has only played in 21 of Atletico's 44 games this season.