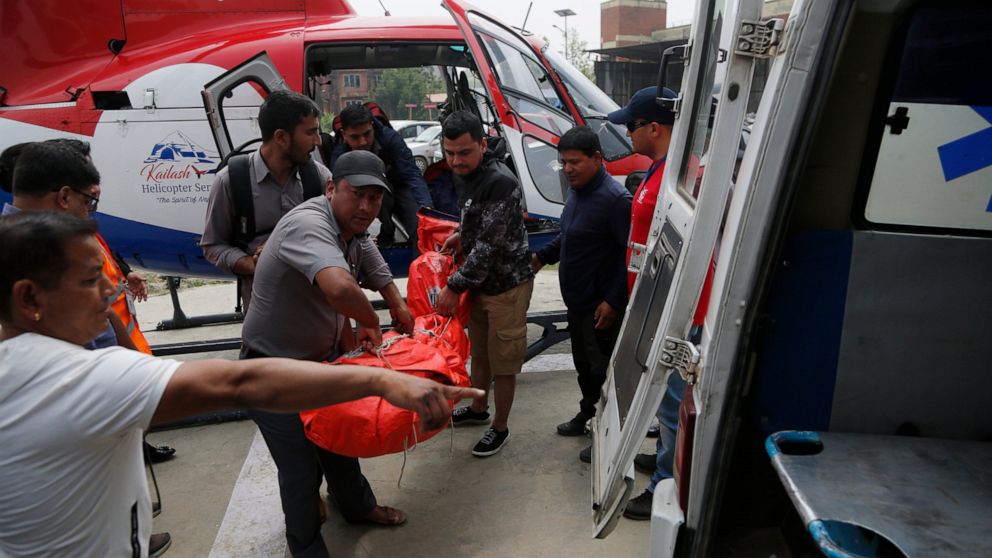 At least two people were killed after an aircraft of Summit Air collided with a helicopter at Lukla Airport in Nepal on Sunday morning, according to local authorities.
The Twin Otter plane had been getting ready to take off for Kathmandu in a hilly area near Mount Everest when it crashed, said an official at the Tenzing Hillary Airport at Lukla.
Four other passengers on board the plane were unhurt.
A police official was among those killed and the injured have been airlifted to Kathmandu for treatment, according to The Himalayan Times (HT).
Assistant Sub-Inspector Rudra Bahadur Shrestha, who was injured in the crash and airlifted to Kathmandu, died while undergoing treatment at Grande Hospital, the paper said, citing hospital sources.
Tenzing-Hillary Airport is known as the gateway to Everest and is regarded the world's most risky because of its hard approach and short runway.
He says the plane skidded off the runway, hitting the helicopter of Manang Air.
Lukla airport is used by climbers heading for the Everest region each and every year.
A Summit Air aircraft crashed into two helicopters while attempting take-off at Lukla airport in Nepal. It sits at an elevation of 9,334 feet (2,845 meters).
It is particularly busy in April as the spring mountain climbing season begins. Poor visibility was blamed for the accident.
Air crashes are common in mostly mountainous Nepal, home to eight of the world's 14 highest mountain peaks, including Mount Everest.