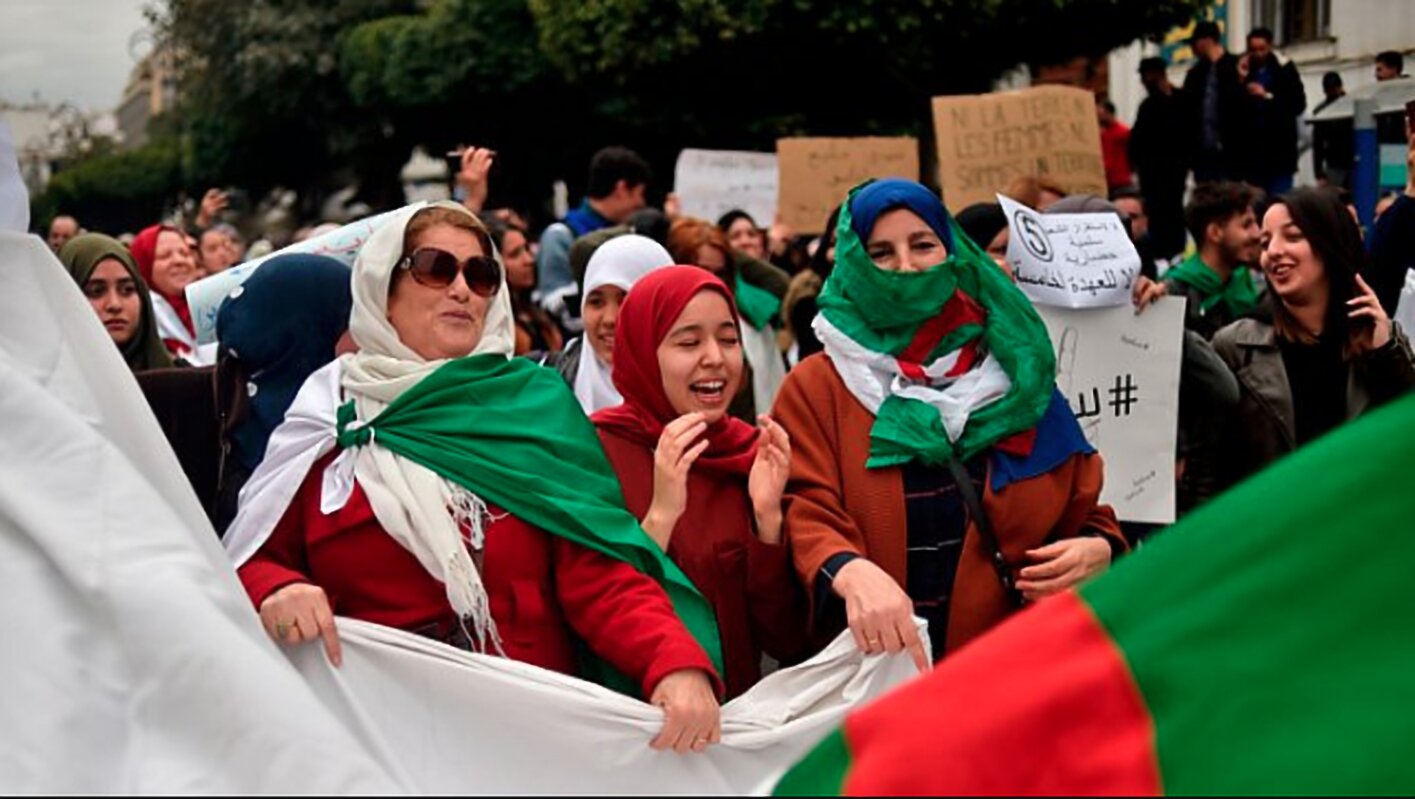 Algerian President Abdelaziz Bouteflika has postponed the 18 April presidential elections and said he will not seek a fifth term in office.
President Bouteflika's Gulfstream jet landed at a military airport outside Algiers, the capital, amid signs that the army was losing patience with him after the launch of a general strike in opposition to his candidacy.
The Algerian government did not immediately announce the objective of the flight but it was likely that the plane came to collect the 82-year-old leader, who has been receiving medical treatment at the University Hospitals of Geneva (HUG). Swiss media outlets and Algeria's Ennahar TV had earlier reported that he had checked out of the hospital, where he had been undergoing tests.
Bouteflika has rarely been seen in public since a stroke in 2013.
A coterie of people have grown rich under Bouteflika and are thought to exert pressure on the presidency.
Bouteflika could be seen inside a auto slightly bent over and with a cap on his head. Thousands of members of the Algerian diaspora protested in Paris and other French cities, while protests also were held in neighboring Rabat, Morocco.
Spearheaded by students, the protests have brought together all classes of Algerian society, among them women, trade unions, lawmakers and members of the ruling FLN party which has dominated Algerian politics for more than half a century.
"Since I was born, the only (president) I've known is Bouteflika", said a young protesting girl Amina, asking not to give her full name. The protest movement also wants a change in the much-decried system that has kept him there and has a stranglehold on the power structure.
Peaceful nationwide protests against Bouteflika have taken place since February 22, but the biggest demonstration to date took place Friday when hundreds of thousands of people flooded the streets of Algiers to call for change.
AFP journalists on the scene saw a large convoy arrive at the airport, but could not see who boarded the plane, which remained hidden in a hangar for the approximately six hours it was on the ground in Geneva.
Algerian workers are holding scattered walkouts and students are gathering for protests as their tense nation waits to see whether ailing President Abdelaziz Bouteflika offers any concessions in the face of unprecedented protests.