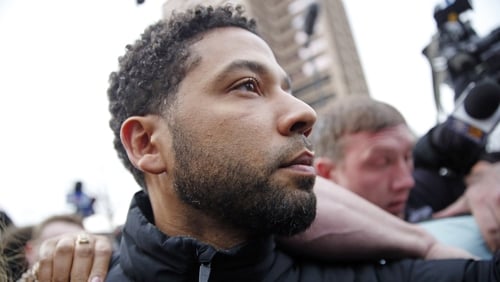 A grand jury in Chicago has returned a 16-count felony indictment against television actor Jussie Smollett, accusing him of falsely reporting to police that he was the victim of a hate-crime assault, local media reported on Friday, citing court records. It divides the 15 new charges into two sets.
Smollett was charged on February 20 with one count of disorderly conduct for filing a false police report.
These charges are in addition to the "felony disorderly conduct - false report" Smollett was hit with last month. The judge granted a $100,000 bail, and Smollett paid a $10,000 bond.
Apparently the multiple charges stem from Jussie's allegedly false statements to police on more than one occasion, with each instance being viewed as its own crime.
The actor's lawyers say he has been the victim of police and prosecutorial misconduct.
Unfortunately for Smollett, he is also awaiting the outcome of a Federal investigation involving the United States Postal Inspector, over whether Smollett mailed a threatening letter, containing a "white powder" that turned out to be crushed Tylenol, to himself using the United States Postal Service. Smollett has denied playing a role in the attack.
There are two sets of charges in the indictment, ABC7 noted.
Each new charge carries a potential jail sentence of up to four years. In an eyebrow-raising statement, Smollett's attorney called the actor "a man of impeccable character and integrity who fiercely and solemnly maintains his innocence".