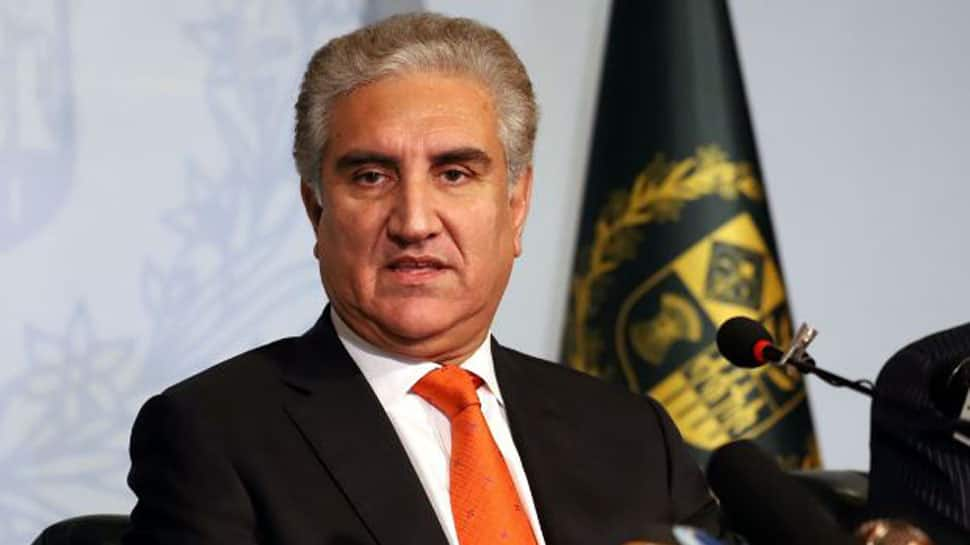 Tensions escalated dramatically between Pakistan and India on February 14 when a young man - a native of Indian Occupied Kashmir (IOK) - rammed an explosives-laden auto into an Indian military convoy, killing 44 soldiers.
The tension between Pakistan and India erupted after Jaish-e-Mohammad claimed responsibility for the February 14 suicide bombing of a convoy of India's paramilitary forces in the Indian portion of Kashmir that killed 40 Indian troops.
Following the incident, India on Tuesday bombed and destroyed JeM's biggest training camp in Balakot in Pakistan's restive Khyber Pakhtunkhwa province, about 80-km from the Line of Control (LoC) early Tuesday, killing a "very large number" of terrorists, trainers and senior commanders.
Islamabad, while denying the Indian strike caused any major damage or casualties, quickly vowed to retaliate, fuelling fears of a disastrous confrontation in South Asia.
Pompeo said in a statement he had spoken to foreign ministers from Indian and Pakistan and "encouraged both Ministers to prioritize direct communication and avoid further military activity".
He adds that the two Indian pilots who have allegedly been captured are "being treated well".
The foreign office did not elaborate on what it meant by "strikes" and did not mention shooting down planes.
On Wednesday, Pakistan's Foreign Minister Shah Mahmood Qureshi told state-run Pakistan Television he was in touch with his counterparts across the world about the "Indian aggression", adding that New Delhi had endangered peace in the region by Tuesday's airstrike on Pakistan.
"India does not wish see further escalation of the situation and India will continued to act with responsibility and restraint", she said.
The US, along with China and the European Union, have called for cooler heads to prevail.
The Pakistani foreign office also released a statement saying that the air force "undertook strikes" across the border, known as the Line of Control, Wednesday - however it did not elaborate on what it meant by "strikes" and did not mention shooting down planes. Hundreds of villagers fled border towns in both India and Pakistan.
New Delhi and Islamabad can not afford a new war with the weapons they now have, Pakistani Prime Minister Imran Khan said, adding that he and Indian PM Narendra Modi have to find a way out of the ongoing security crisis.
Pakistan has used its Air Force to target military installations on the Indian side.
"PAF (Pakistan Air Force) shot down two Indian aircraft inside Pakistani airspace".
Pakistan's Prime Minister Imran Khan urged India that the two nations should "sit down and talk" after India and Pakiastan said they had shot down the other's aircrafts as a dramatic escalation between the nuclear armed neighbors unfolded Wednesday. They have fought two of their three wars over the territory.