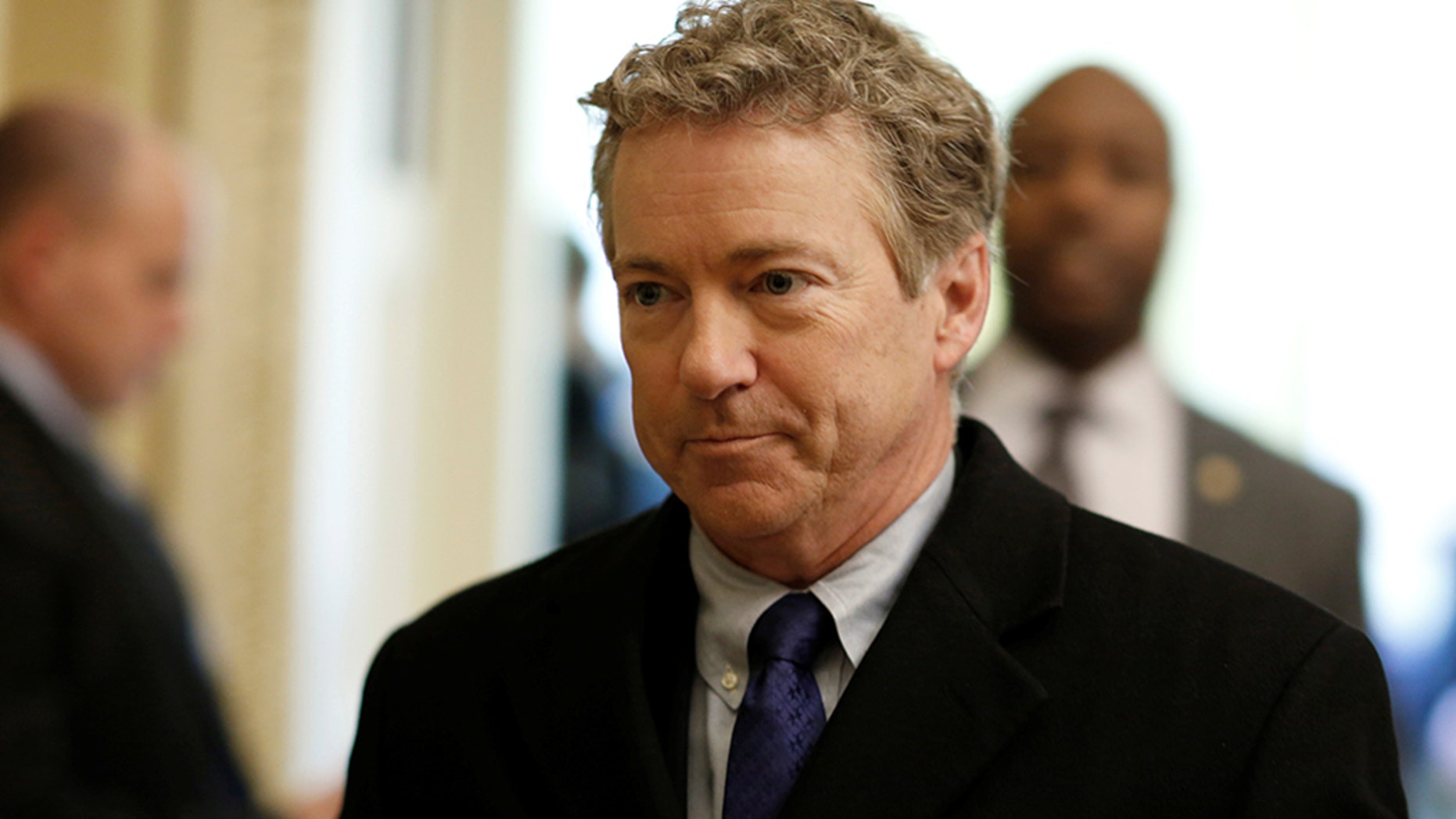 Sen. Rand Paul, R-Ky., was awarded more than $580,000 in damages on Wednesday after he was violently attacked by his neighbor in November 2017.
Paul ran an unsuccessful bid to be the 2016 Republican presidential nominee.
Boucher said the attack was not political, and that he simply lost his temper over a yard disagreement.
Mr. Boucher said he'd "had enough" of the senator's habit of piling up garden rubbish along the border of their properties in Bowling Green, Kentucky. Over time, he said he had grown increasingly frustrated with Paul for stacking debris near the property dividing line.
Paul at the time said he thought Boucher should've faced a longer sentence for the attack, which kept Paul off Capitol Hill for almost two weeks. He has won damages after an altercation with a neighbor left him injured.
Boucher, according to CBS News, was apologetic in court, and said the attack was "two minutes of my life I wish I could take back".
Boucher pleaded guilty previous year to assaulting the senator in front of his house in the criminal case. "What I did was wrong". Then in June, he was sentenced to 30 days in prison for the attack. Boucher pleaded guilty on a felony assault charge. Boucher also paid a $10,000 fine and served 100 hours of community service in the criminal case.
A jury on Wednesday evening awarded Paul $7,834.82 in medical damages, $200,000 for pain and suffering, and $375,000 for punitive damages, according to CNN affiliate WBKO.
Paul was seeking $500,000 in compensatory damages and $1 million in punitive damages.
Boucher's attorney, Matt Baker, said he will appeal the damage award.
"The thought crossed my mind that I may never get up from this lawn again", said Paul. It was about all of us and what we find acceptable as a society.
He said he hoped the verdict would send a "clear message that violence is not the answer - anytime, anywhere".
"You get on the internet and the hatred is so very bad out there, political differences, religious differences, and even day-to-day differences with the people who live around us", Paul said Thursday.