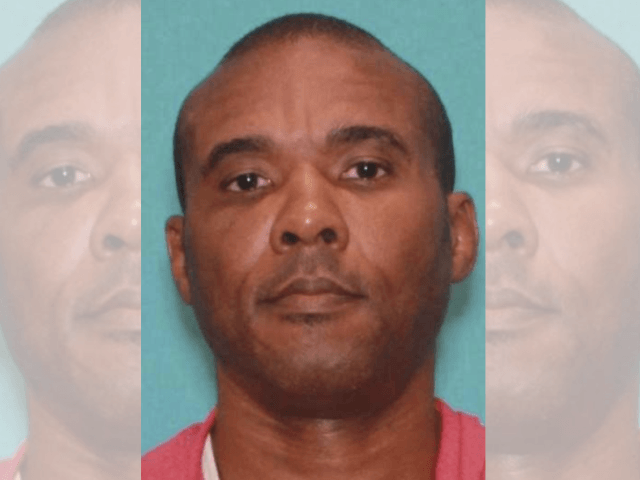 A multi-agency police manhunt is underway for an escaped prisoner, Cedric Joseph Marks.
Fugitive former MMA fighter Cedric Marks is considered "extremely dangerous" by U.S. police.
Cedric Marks escaped from the private prison transport van during a stop for food at a McDonald's in Conroe, Texas, Police Lieutenant Dorcy McGinnis said during a news conference in the city, which is about 65 kilometres north of Houston.
The post from the Montgomery County Sheriff's Office is the first time law enforcement had tied him directly to the crime. Marks eluded the private transport agents near the 800 block of North Loop 336 West in Conroe.
The sheriff's office didn't immediately reply to a request for clarification about the nature of the pending murder charges, including who the victims were.
Police officials urge the public not to approach Marks as he is considered to be extremely risky.
Marks may not be wearing a shirt, the sheriff's office said, adding that deputies found his shirt after he fled.
Like Scott, Pease alleged that Marks had choked her unconscious on more than one occasion, according to a court custody investigator. He has not officially been charged in the deaths.
It was not immediately clear how Marks escaped. Scott and another Temple resident - Michael Swearingin, 32 - were found dead January 15 in a wooded area of Okfuskee County, Oklahoma.
Marks was recently en route to Bell County, as he was being extradited from MI to face allegations of burglarizing the home of a former friend, Jenna Scott, according to KCEN-TV.
Another Marks ex-girlfriend, April Pease, the mother of his child, disappeared in 2009 in Minnesota. She went missing in March 2009 while living in a women's shelter in Bloomington, and Marks got custody of their son.