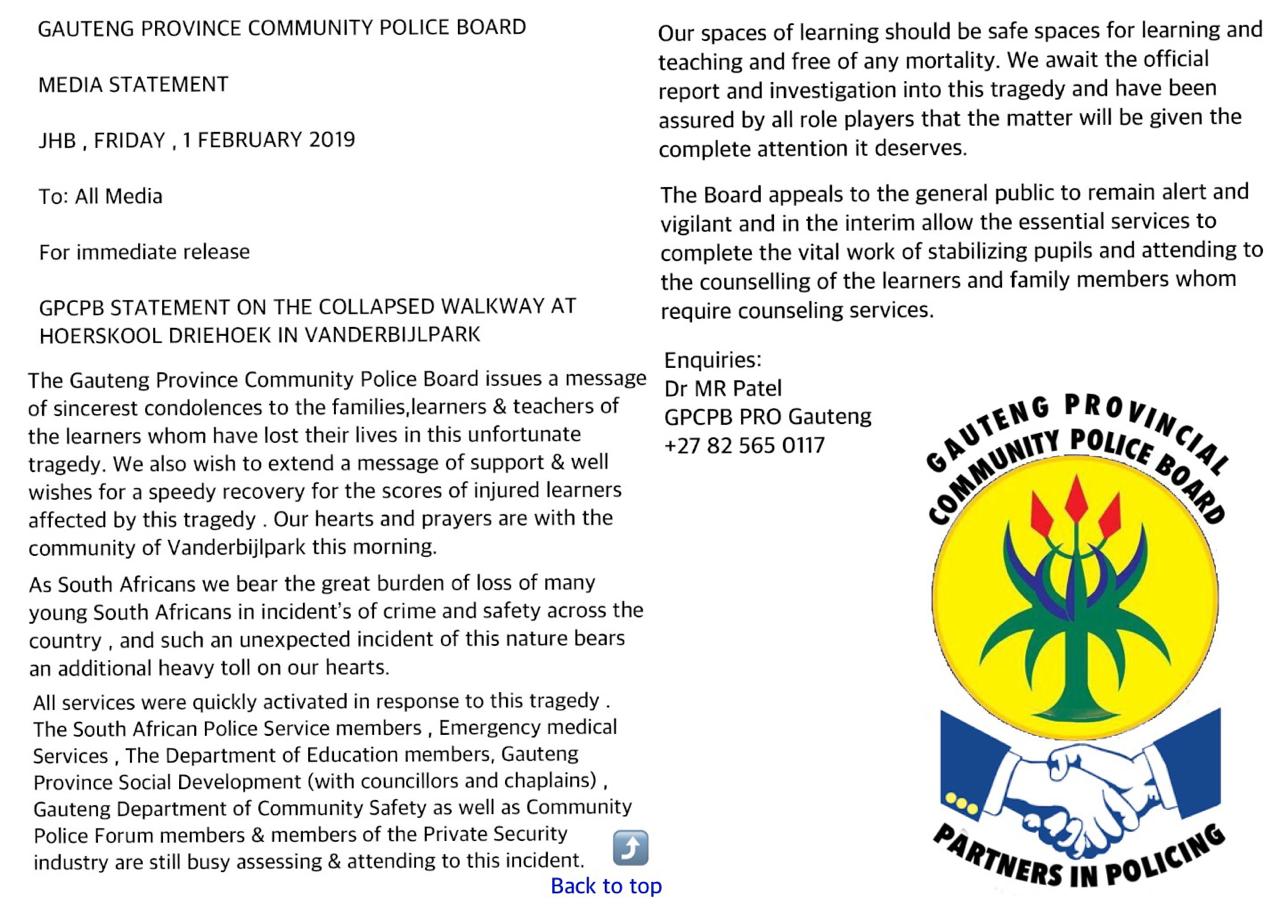 The walkway that connects the school hall with another building collapsed on Friday morning.
Panyaza Lesufi, the head of education for Gauteng province, gave details of the incident on Twitter shortly after the collapse at Hoërskool Driehoek high school in Vanderbijlpark.
"It is painful to see those tiny bodies in that state", he told local media.
He said he would be visiting the school on Monday to express his sympathies and lend his support to the community during this time of grief.
Tragedy: Moments ago a walkway collapsed at Höerskool Driehoek, Sedibeng Region.
Lesufi said the collapsed pathway bridge was now the subject of an investigation by the relevant authorities.
Emergency services are at the scene.
Driehoek High School, which has 1,060 pupils, is now closed indefinitely while officials investigate the scene. At least 3 students were killed and scores injured at the school near Johannesburg, a South African official said.
It is believed that at least five people are in critical condition and three people are deceased.
Tributes are pouring in for three pupils killed by a collapsing bridge at a school in South Africa.