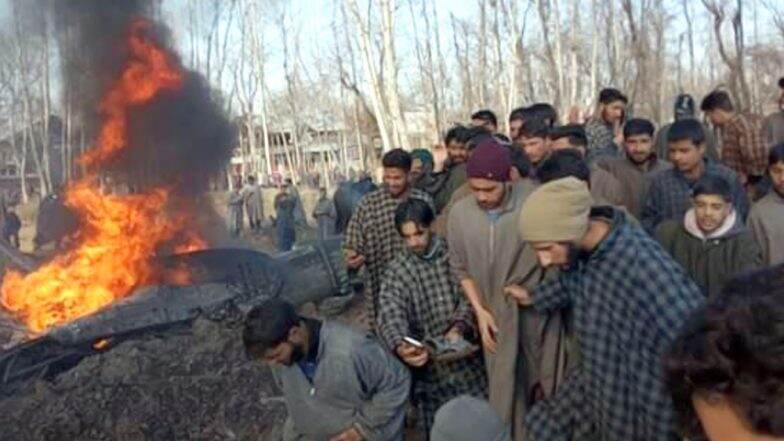 The announcement comes just one day after Indian jets conducted an air strike on Pakistan's north-west province.
The authorities had informed all airlines that airports near the Jammu & Kashmir region and Dehradun has been closed. A Directorate General of Civil Aviation spokesperson said, "As of now, ops to these airports resumed". "It's a mountainous area and it witnesses a lot of air traffic due to its proximity to the Srinagar airport".
"The flight operations are suspended temporarily as the runway was not available", Director Srinagar airport, Akash Deep Mathur told Rising Kashmir. Jaisalmer airport has also been closed for civilian use and all flights have been cancelled.
Security forces are scanning the area.
The jet crashed in an open field near Garend Kalaan village in Budgam at 10.05 am, the officials said. The attack was confirmed by the Ministry of External Affairs in New Delhi.
ANI reported that the terror launch pads across the LOC were completely destroyed in IAF air strikes and that the JeM control rooms also destroyed. The helicopter broke into two and caught fire immediately.
On February 20, one pilot was killed when two Surya Kiran Acrobatic team aircrafts collided mid-air during AeroIndia 2019. PAF shot down 2 Indian aircraft inside Pak airspace.
"The craft nearly crashed into the houses but it finally fell into the field few feet away from our homes", said Ghulam Ahmed, using the urdu word "jehaz" - which applies to all kinds of aircraft.
There were no immediate reports of the Pakistani side having dropped any payload in the Indian territory. Police claimed of finding two bodies from the site.
Meanwhile, Pakistan has also stopped its domestic and worldwide flight operations from Lahore, Multan, Faisalabad, Sialkot and Islamabad airports.
Meanwhile, reports also poured in that global flights that transit between Indian and Pakistani airspace are now being affected.
An Indian air force plane crashed in India-administered Kashmir on Wednesday according to an Indian official. Officials say that the aircraft was 50 years old and was from the Awantipora Air Force Station.
The Pakistani forces also managed to capture IAF pilot Wing Commander Abhinandan Varthaman after MIG-21 fighter jet was downed by the PAF warplanes.