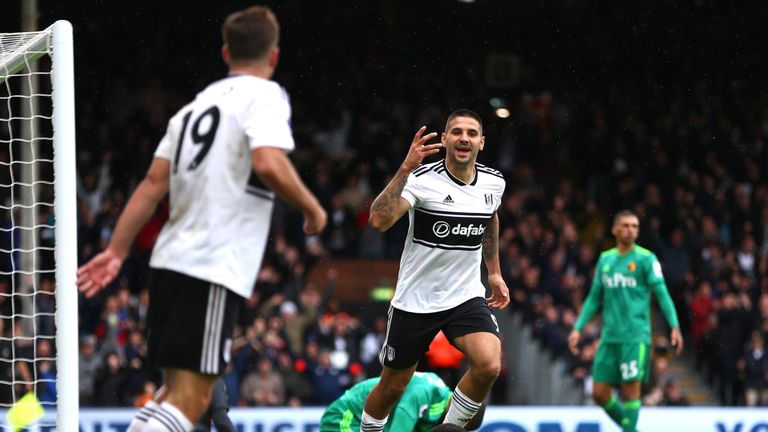 After United beat Fulham 3-0 today at Craven Cottage, they have leapfrogged Chelsea into fourth.
The victory lifts United into the Premier League top four for the first time since the opening weekend of the season - having been 11 points adrift when Solskjaer replaced Jose Mourinho in December.
After sweeping Fulham aside with a 3-0 win at Craven Cottage on Saturday for their 10th win in 11 matches under the Norwegian, he found it hard not to praise his team to the skies.
Discussing his decision to change his line-up, which including leaving Marcus Rashford on the bench after he picked up a knock at Leicester, Solskjaer said: "If we are going to be successful this season, we need everyone to contribute and everyone in the squad knows they've got chance to contribute if it's now or next week or the week after".
One player that has hit the ground running since Solskjaer appointment is Paul Pogba.
'I remember Cristiano Ronaldo scoring a goal over the far side some years ago that wasn't too dissimilar - this is equally as brilliant.
'There's still along way to go and we have a lot of big games coming up.
The crowd, unimpressed at the Schuerrle substitution and the very late introduction of promotion heroes Ryan Sessegnon and Tom Cairney, booed Fulham manager Claudio Ranieri off at the end of the match.
"You've got to trust the players, because the league is vital for us but it's a chance for them to say "I should play on Tuesday".
"We started very well", he said.
"When Shaw was at Southampton he was a left-back and I loved watching him bomb up and down the wing, create goals, score goals, so I think I try to emulate that". It is always good [to win], but we have big teams [to play] now. "First, it seemed very hard for us to reach the Champions League places in the Premier League and we are already there. We could have had four or five goals, it was different to what we did against Leicester so another step in the right direction". "When you play against champions you have to stay calm and not lose your composure - that is the real problem".