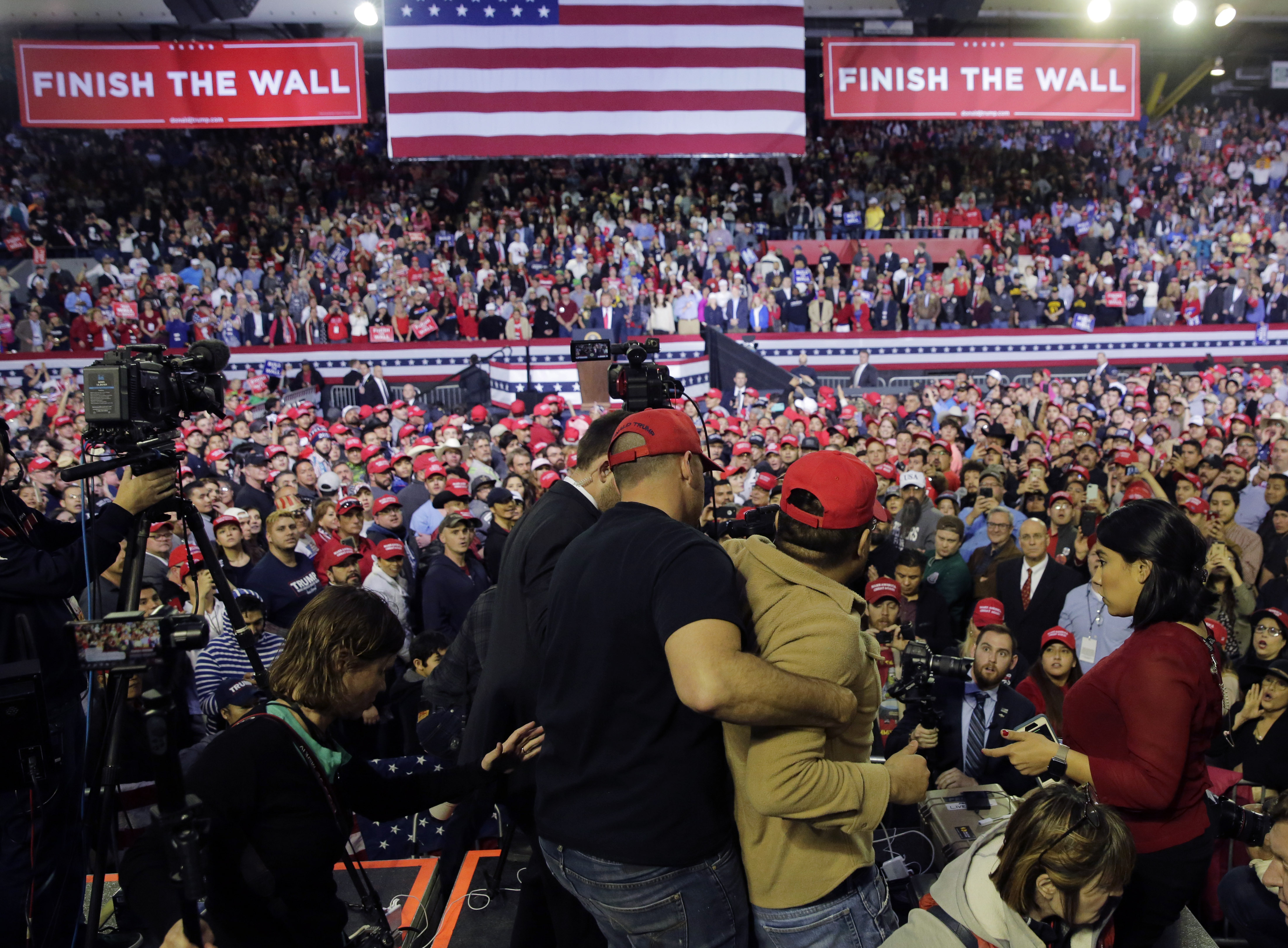 She said colleague Rob Skeans was pushed after "the crowd had been whipped up into a frenzy against the media by Trump and other speakers all night". The president has repeatedly insulted the media at rallies, on Twitter and during press conferences.
Swalwell first introduced the Journalist Protection Act in February 2018, which he said aims to protect "journalists in every corner of our country if they are attacked physically while doing their job".
Footage from the rally also showed a small handful of anti-Trump protesters being shoved, punched and physically removed from the venue by Trump supporters.
Officials with the Trump campaign did not immediately respond to requests for comment. "Fortunately our cameraman is fine, he is made of stern stuff", Mr O'Donoghue told the Today programme.
Eleanor Montague, BBC's Washington producer, said that in the lead-up to the attack the president had denounced the media for misrepresenting him and used his "fake news" epithet. Late Monday, however, lawmakers said they reached a bipartisan agreement though it's yet to be seen if Congress will approve it and if the president will sign the deal. "It's important that the president at some point, sooner rather than later, goes on television - not just tweets but goes on television - and says that reporters and journalists are not enemies of the people". Before he could assess the situation, he was nearly knocked over by the man twice before the attacker was pulled from the scene. As he is led away, he angrily chants: "Fuck the media, fuck the media".
According to Paul Danaher, BBC's Americas Bureau Editor, "Access into the media area was unsupervised".
Trump also stopped to ask the cameraman if he was okay.
Several organizations advocating for the press have released statements condemning the attack and calling on Trump to stop his unsafe anti-press rhetoric. Jarrod Harris is alleged to have entered the newsroom and shot-and-killed five newspaper employees in a rage over a 2011 story about his alleged harassment of high school classmates.
U.S. President Donald Trump talks to reporters during a meeting of his cabinet in the Cabinet Room, at the White House, on February 12.
The Donald Trump supporter could be seen being restrained after the incident.