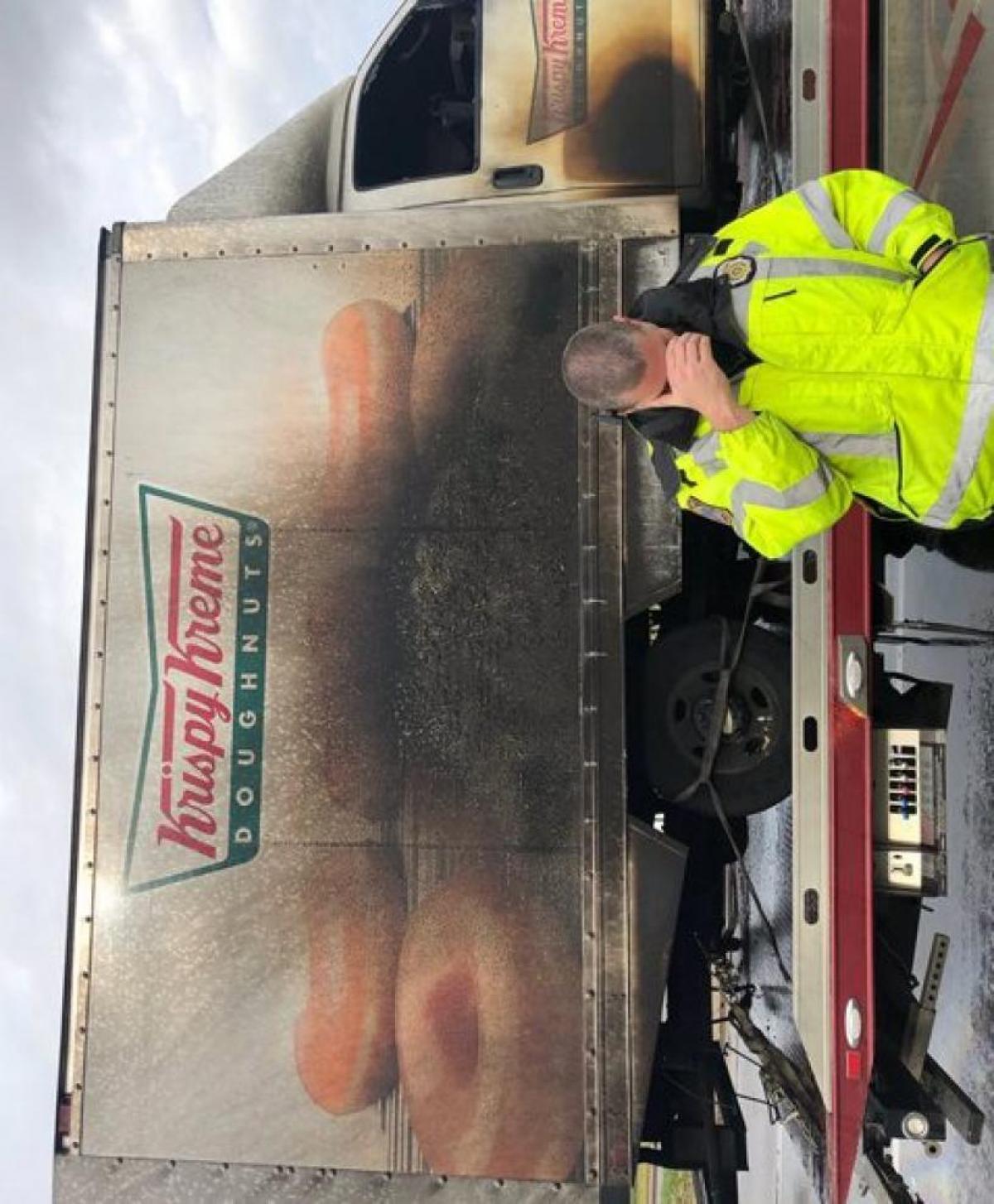 In this December 31, 2019 photo, an officer with the Lexington, Kentucky Police Department poses in front a fire damaged Krispy Kreme doughnut delivery truck.
It could have been a bigger tragedy, as this Krispy Kreme doughnut truck was not carrying any delicious treats after going up in flames Monday afternoon.
Since then, law enforcement from around Kentucky, and other states have joined in grief.
The Lexington Police Department posted a few photos online depicting the heartbroken officers with their heads cast down. We may call a Donut a Gravy Ring here in Northern Ireland but we can still understand your pain.
The Lexington Police Department replied, "Hope".
"We're thinking of you during this hard time...and have more doughnuts on the way!" the company tweeted Tuesday. "Your brothers and sisters in MA are here for you during these tough times".