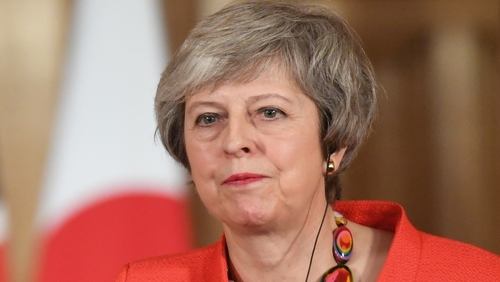 Meanwhile, Work and Pensions Secretary Amber Rudd said she was "committed" to ensuring that the United Kingdom did not leave without a deal.
The vote had been scheduled to take place in December but was called off at the last minute by the prime minister, who was facing nearly certain defeat.
More than 90 Conservative MPs said in December they would vote against Mrs May's deal.
If May's deal was voted down it might lead to "Brexit paralysis" which would see the United Kingdom in the European trading area.
"If EU intransigence persists, we must be willing to leave the EU at the end of March on World Trade Organisation terms".
Theresa May has warned MPs that not delivering on Brexit would be a "catastrophic breach of trust in our democracy".
Billionaire businessman Peter Hargreaves, who pumped more than £3 million into the exit campaign, told Reuters: "I have totally given up".
"The first is the referendum was an exercise in direct democracy".
Theresa May today warned MPs that killing off her Brexit deal in this week's Commons showdown would be a "catastrophe".
Senior shadow cabinet ministers have also said it will come soon, with shadow justice secretary Richard Brugon telling Sky News on Thursday it will be "a matter of days at the most". We have seen from this week that Parliament has the ability to assert itself and to shape outcomes.
Earlier on Friday UK foreign minister Jeremy Hunt said Brexit might not happen at all if May's deal was defeated.
MPs are scheduled to vote on accepting the deal May negotiated with the European Union in the House of Commons on Tuesday.
He rejected the idea that one of Labour's "six tests" for Brexit - that a deal should replicate the benefits of membership - went against the EU's basic tenets. "Instead of embarking on another fruitless effort of renegotiation, it is time to hand this crucial decision back to the people".
Meanwhile, James Starkie, a former Vote Leave campaigner and ex-adviser to Environment Secretary Michael Gove, has told the BBC that a no-deal Brexit could have an impact on food imports from Europe.
And the Prime Minister made efforts to reach out to Labour and the unions in an 11th-hour bid to salvage a vote which she is expected to lose by a wide margin.
'We'd be in a stronger position, then, to continue the negotiations as an independent third country'.
Liberal Democrat leader Vince Cable also tweeted and said: "Warning of extremism from @chrisgrayling if no Brexit".
But she stressed: "I intend to work with colleagues to make sure we avoid it".