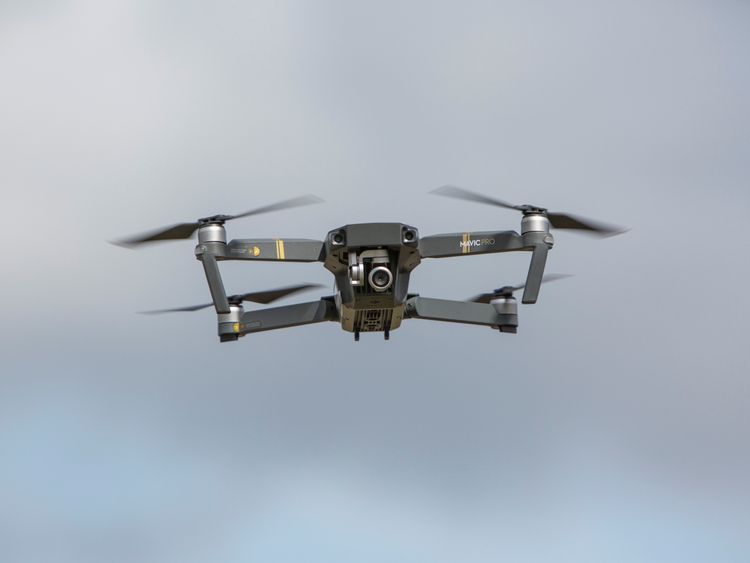 Drone sightings have brought chaos for thousands of passengers at Heathrow airport tonight with all flights grounded for an hour.
As of 1pm Eastern US time, flights coming into Heathrow were in a holding pattern around the airport, based on data from the flight tracking site FlightRadar24.com.
London's Heathrow Airport says flight departures have been suspended as a precaution after a reported drone sighting.
The Transport Secretary is also planning to expand the no-fly zones around airports and prisons, amid fears that drones are increasingly being used to deliver drugs and other prohibited items to inmates.
"We are now responding to a drone sighting at Heathrow and are working closely with the Met Police to prevent any threat to operational safety", the airport's press office said in a statement.
Scotland Yard said a "full criminal investigation" had been launched into the incident - and that officers were among those to see the drone.
"We continue to monitor this situation and apologise to any passengers that were affected by this disruption", it added.
"An aircraft or helicopter collision with a drone has the potential to be catastrophic and so it's right that Heathrow shut until it was sure flights could take off and land safely again".
The news comes weeks after drone sightings were reported between December 19 to 21 at Gatwick, the UK's second-busiest airport, amid holiday chaos just before Christmas.
The airport is planning for an increase in its capacity of up to an extra 25,000 flights a year before the third runway opens, Heathrow said, as it outlined the latest phase of its expansion proposals.
Gatwick has since said it has invested in anti-drone technology, while Heathrow said that it would do so.
The exclusion zone around airports is now one kilometre and this will be extended to five kilometres.