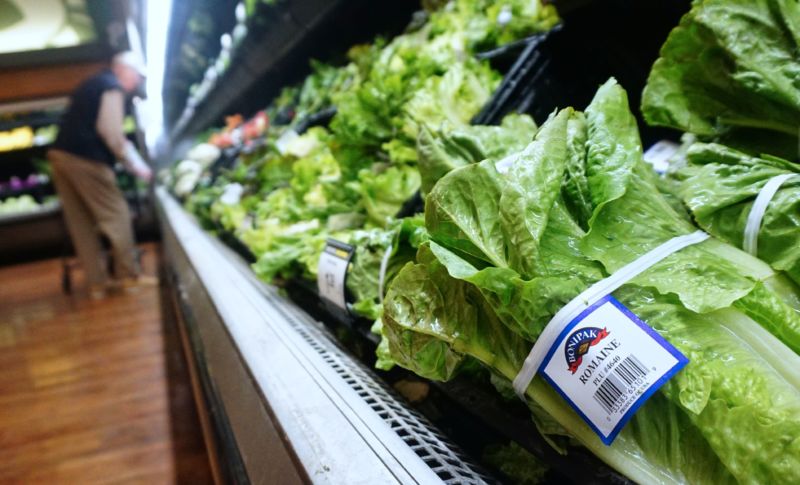 All "routine inspections" of domestic food facilities have been suspended.
In a move to minimize the impact of the shutdown, FDA Commissioner Scott Gottlieb tweeted the agency is "taking steps" to expand domestic food safety inspections during the shutdown, especially for high-risk facilities that make up a third of regular inspections.
Despite the shutdown, the FDA said it's still conducting foreign food inspections, inspections at ports, and is dealing with recalls and outbreaks.
The FDA plans to either find new funding to bring inspectors back, or order them to work until the shutdown is over, then offer backpay.
According to The Washington Post, Gottlieb said he was working on plans to bring back the 150 now furloughed inspectors as early as next week to specifically focus on high-risk facilities after the shuttering of the government forced him to cancel 50 high-risk inspections. He said about a third inspections are at places that handle high-risk foods.
The FDA oversees 80 percent of the food supply in the US. The agency said all imported foods will continue to be inspected and that critical functions, such as monitoring for food poisoning outbreaks, remain up and running.
"While the FDA claims that it will continue to conduct "for cause" inspections and pursue criminal and civil investigations related to "imminent threats to human health or life", the agency has posted no new warning letters since the shutdown began more than two weeks ago".
The Centers for Disease Control and Prevention, which helps with tainted food outbreaks, is not affected by the partial shutdown and on Wednesday said the E. coli outbreak linked to romaine lettuce appears to be over.
From fruits and vegetables to milk and cheese to thousands of prepackaged foods, the government shutdown means hundreds of inspectors who keep the nation's food supply safe are furloughed.
"That's more and more issues they're potentially not catching", she said.
But the agency is skipping the 160-or-so routine food inspections it usually performs each week.