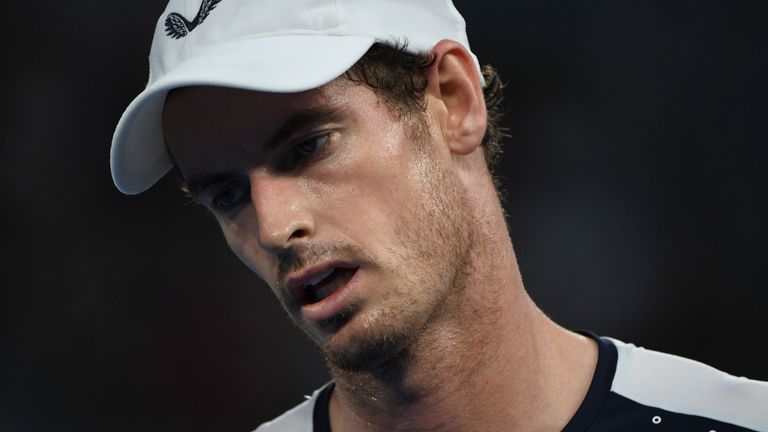 "I now I have a metal hip as you can see the second photo and I look like I've got a bit of a gut in photo one".
Andy Murray has confirmed that he has undergone a hip resurfacing operation as he aims to cure the problem in his right hip that left him suffering pain every day.
Murray lost in the first round of the Australian Open two weeks ago and said he had not decided whether he would have additional surgery.
"I've been struggling for a long time, I've been in a lot of pain for what's been probably about 20 months now", the Scotsman told reporters as he floated his exit from professional tennis.
Instead the bone is trimmed and then capped with a metal covering, while any other bone or cartilage that is damaged is removed with a metal shell taking its place in the same way that it would in a hip replacement.
Murray said he had done everything he could to get in shape, adding: "I'm not sure I'm able to play through the pain for another four or five months".
The star player could not hold back his tears at a news conference in Melbourne when he announced that it may be the final one of his career.
"Wimbledon is where I would like to stop playing, but I am not certain I am able to do that", Murray had said.
Having gone under the knife again, 31-year-old Murray was now looking towards months of recovery time. At the end of September, I had the surgery August 2nd, I was just hitting some light balls'.
The three-time grand slam victor was also contemplating whether to have a metal lining inserted into his right hip, and a metal cap placed on the top of his femur, creating what is known as the "Birmingham hip" in a final effort to prolong his career.
Bryan urged Murray to have similar surgery, although the greater physical demands of singles compared to doubles, mean there is no guarantee this operation could help the British tennis great to regain a place among the world's top players.