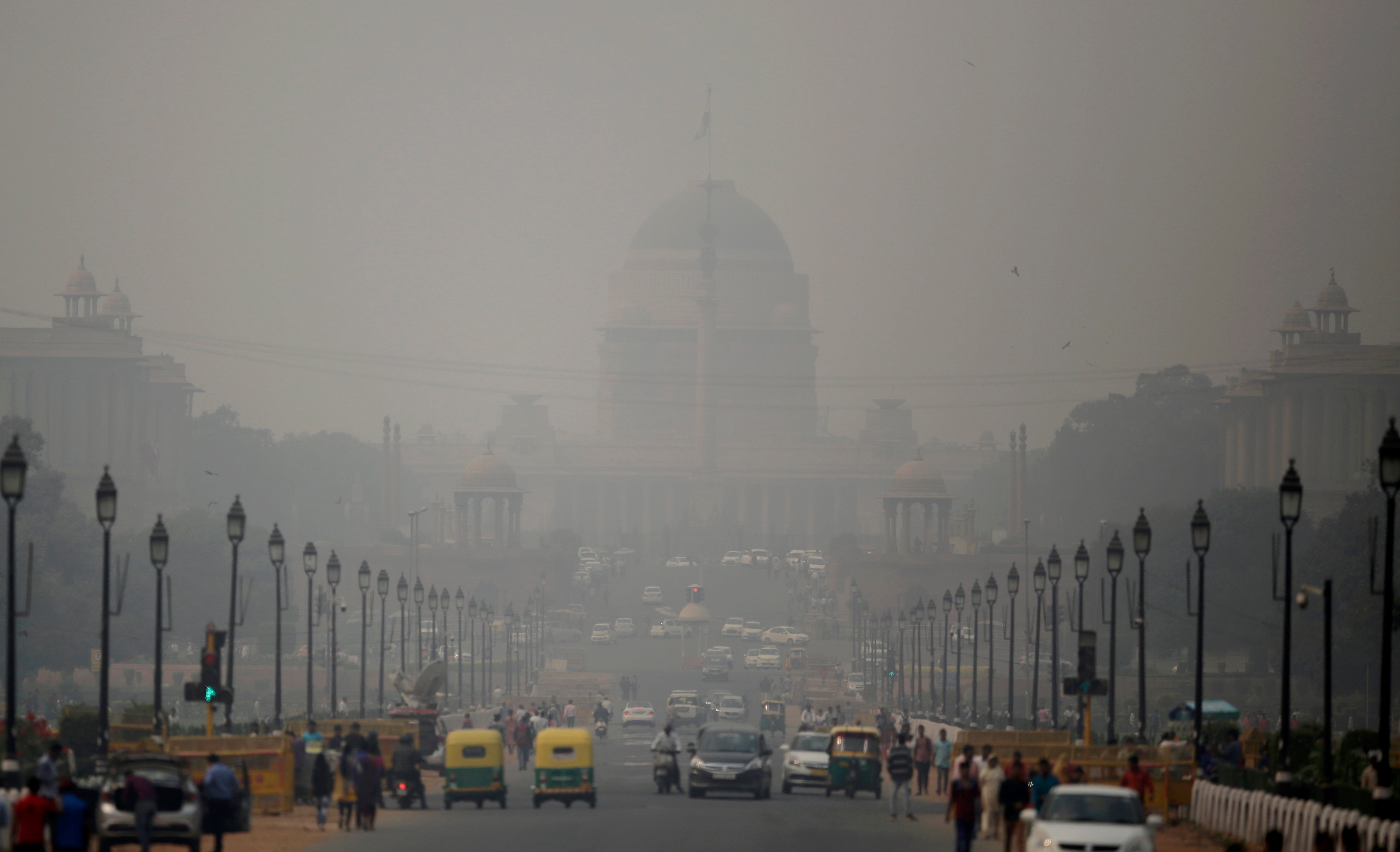 Battling the year's worst spell of air pollution, the Supreme Court-mandated pollution watchdog EPCA on Monday ordered a shutdown of industrial units and halted construction activities in Delhi-NCR till December 26.
Officials attributed the sudden deterioration in the air quality to a change in wind direction, which is now blowing from the northwestern region towards Delhi and bringing dust and smoke from stubble burning in neighbouring states with it.
Not just Delhi, as many as 70 Indian cities from North to South are reeling under air pollution, according to the latest Central Pollution Control Board (CPCB) analysis. Delhi's air pollution levels have been on the rise ever since Diwali last month and the recent temperature drop has only worsened the condition further. An AQI above 400 falls in the "severe" category.
According to Centre-run System of Air Quality and Weather Forecasting And Research (SAFAR), a thick blanket of smog has engulfed the region on Tuesday as the air quality has plummeted to hazardous category with 423 in the morning. From October 22 to October 29, none of the 70 cities breathed good quality air.
"Traffic police to deploy special teams and ensure congestion-free traffic flow particularly in identified high traffic corridors".
"The ventilation index which allows dispersion (of pollutants) is extremely poor and it is expected that these conditions will prevail for the next two days", Lal said in the letter. "We are making all efforts on our part", he said.
In NCR, Ghaziabad recorded severe air quality while Faridabad, Gurgaon and Noida recorded very poor air quality.
At Lodhi road, the air quality index (AQI) was 315 with PM (particulate matter) 2.5 at 8:30 am. "It is not as if the level of emissions has suddenly gone up", he said.
With Delhi's air quality remaining in the "severe" category for the last four days, Chief Minister Arvind Kejriwal said the government may reintroduce the "odd-even" vehicle rationing scheme if the need arises. "Only a nominal amount has been spent to reduce pollution out of crores collected in the name of environmental compensation cess from commercial vehicles entering Delhi", he alleged.
Experts advised against all physical activities outdoors and prescribed the use of N-95 or P-100 respirators when stepping out.
A damning report by the World Health Organization this year said India was home to the world's 14 most polluted cities, with Delhi the sixth worst.
Vertical mixing in the room that is available for pollutants to disperse. A ventilation index lower than 6,000 sqm/second, with average wind speed less than 10 kmph, is unfavourable for dispersion of pollutants.