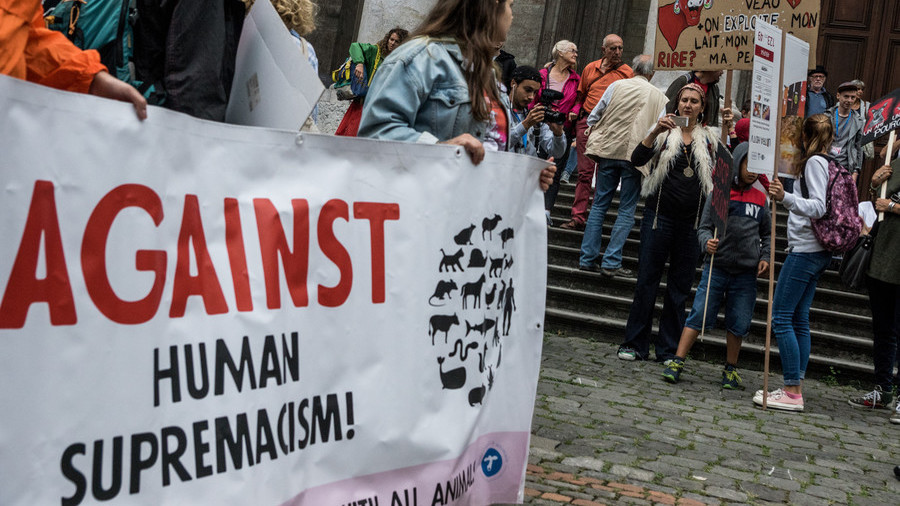 The animal rights group, which stands for People for the Ethical Treatment of Animals, is campaigning for people to remove "anti-animal" idioms such as "bring home the bacon" from their everyday language.
The tweet led to outrage online, with Hannah Else believes that changing idioms is not the solution.
PETA talked about the importance of words, noting that language should evolve along with social justice. Click through to see its suggested replacement phrases, which left plenty of Twitter users amused.
PETA's Emily Rice told The West Australian the new suggestions would remove "speciesism" from conversations.
But judging from responses, they may be feeding a fed horse.
Instead of: "Be the guinea pig".
PETA is asking people to stop using common phrases like "bring home the bacon", claiming that it is anti-animal language that trivializes cruelty to animals.
Feeding two birds with one scone, basically.
In the chart, PETA also recommends replacing "take the bull by the horns" with the more innocuous "take the flower by the thorns". Sometimes that means picking on people (who retaliate in the most hilarious ways), and sometimes that means tweeting some wild sh*t that even the most strict vegan has to roast them for on Twitter.
Joey Gall added: "PETA introduced me to the term "speciesism" today which 1) is not a thing and 2) diminishes the legitimacy of racism, sexism and classism that many still don't quite recognize".