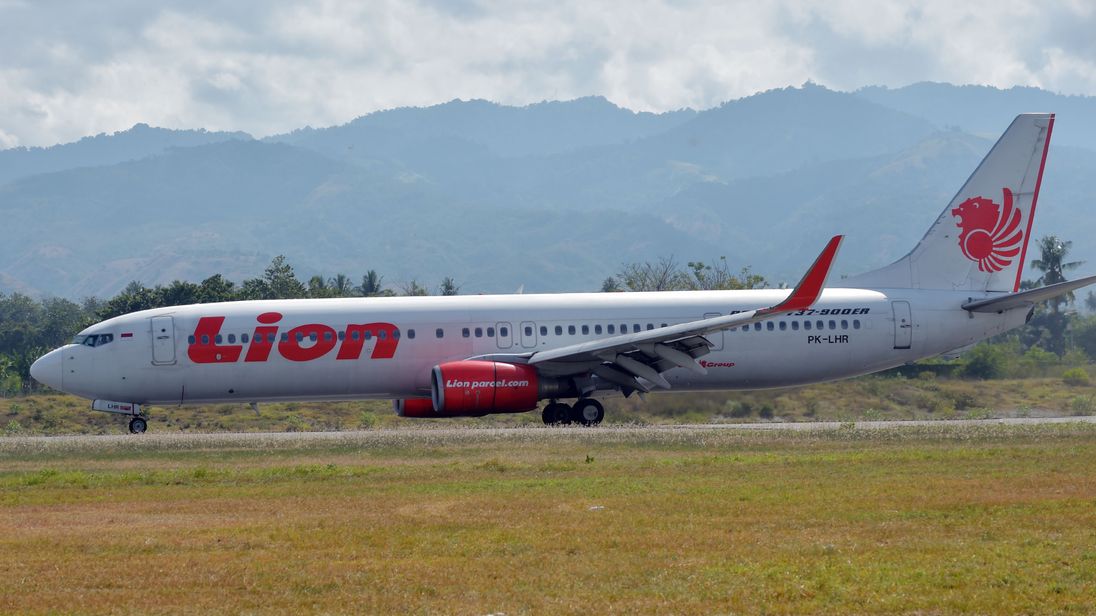 Indonesian divers on Thursday retrieved a black box from a Lion Air passenger jet that crashed into the shallow sea off the coast of the capital, Jakarta, killing all 189 people onboard.
No survivors have been found.
The Lion Air JT610 Jakarta-Pangkal Pinang flight carrying 181 passengers and eight crew members crashed into the waters of Tanjung Karawang, West Java shortly after taking off from Soekarno-Hatta Airport at 6.20am on Monday.
Indonesia's air travel industry is booming, with the number of domestic passengers growing significantly over the past decade, but it has acquired a reputation for poor regulation and its airlines had previously been banned from U.S. and European airspace.
The spokesperson for Indonesia's search and rescue agency, Yusuf Latif, has not confirmed the discovery of the black box.
"All matters related to the investigation will be reported to the National Transportation Safety Committee and it will determine what's next to do", he said, in comments that were broadcast by Kompas TV.
It was orange in colour and intact, he said, without saying whether it was the flight data recorder or the cockpit voice recorder, which are both usually referred to as black boxes. "We believe the fuselage will be around there, we hope that our target can be found".
The search team had the location coordinates but now had to confirm it was the fuselage, he added.
Lion Air, a discount carrier, is one of Indonesia's youngest and biggest airlines, flying to dozens of domestic and global destinations.
Lion Air says the newly purchased Boeing 737 MAX 8 that crashed had only come into service in August.
Data from flight-tracking sites showed the plane was unstable during the first minutes of its second last flight, showing erratic speeds, altitude and direction just after take off.
A black box is a flight recorder placed in an aircraft for the objective of facilitating investigations in the event of a crash.
Indonesia's national police started collecting DNA samples from the victims' relatives, according to The Jakarta Post, but the process has been slow because officials have found only body parts to work with. Approximately 13 minutes after takeoff the plane crashed.
Lion Air Chief Executive Edward Sirait admitted the plane had experienced an unspecified "technical issue" on Sunday evening, but said the issue had been resolved and the plane deemed "airworthy".
President Joko Widodo had also ordered a review of all regulations relating to flight safety, Sumadi said.
Its airlines were banned from flying to the United States in 2007 because they were "deficient in one or more areas, such as technical expertise, trained personnel, record-keeping, or inspection procedures", the Federal Aviation Administration said. It's been expanding aggressively in Southeast Asia, a fast-growing region of more than 600 million people.