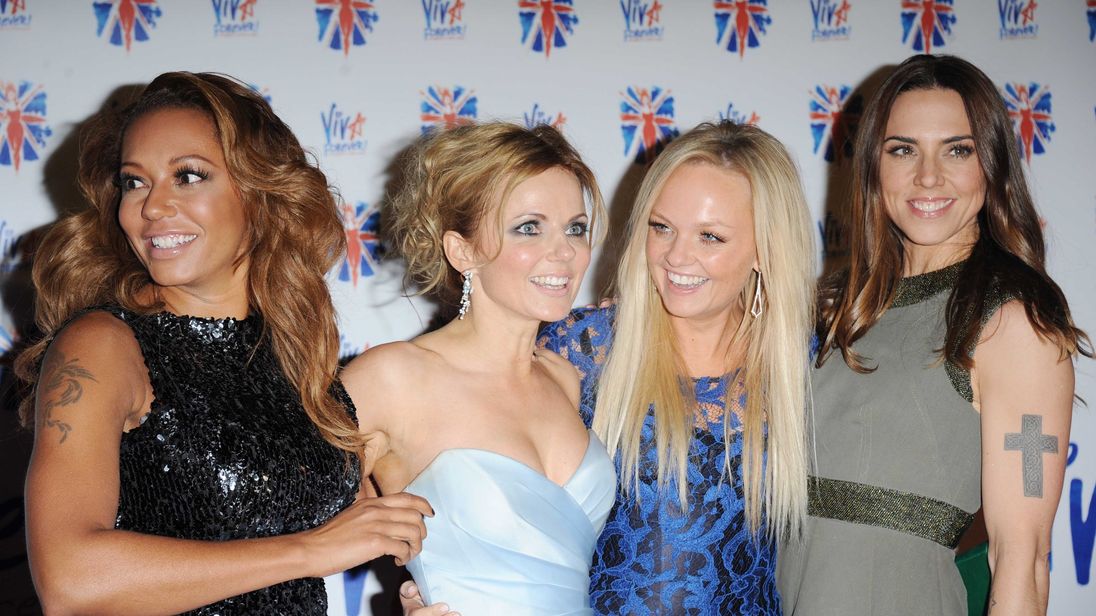 They will be without Victoria Beckham, who is refraining from joining the tour to focus on her fashion line, according to the United Kingdom media outlet, The Sun, which originally broke the news.
Tickets go on sale later this week!
Victoria Beckham has broken her silence following the news the Spice Girls have reunited and will be touring without her.
Mel B (the one with all the animal prints, not the one that wore trackies all the time) spilled the beans on ITV's Loose Women, revealing that fans will be able to get their hands on tickets from Friday 9 November.
Though the group will unveil United Kingdom tour dates in a few hours time, Mel admitted they are hoping to take the shows global. Only it's not as big as the world tour fans and press have been speculating about since February.
The last time the group reunited was in 2012 for the closing ceremony of the London Olympics.
The video includes the announcement of the following upcoming tour locations: Manchester Etihad Stadium, Coventry Ricoh Stadium, Sunderland Stadium of Light, Edinburgh BT Murrayfield Stadium, Bristol Ashton Gate Stadium and London Wembley Stadium.
'We're going on tour! I can't wait to perform to our forever supporting fans and a whole new spice generation!
This Halloween, Mel B hinted, yet again, at a reunion tour, dressing up as Posh herself, and holding a sign that read, "No I am not going on tour".
However Victoria Beckham is not on board for the newest shows. I'm now properly screaming it from every rooftop - me and my girls will see you all on stage!'
The reunion has been a long time coming; the Spice Girls first teased a reunion in 2016 for the 20th anniversary of their first hit, "Wannabe".
Mel C added: 'We can't be falling out now if we're going on tour!'
Asked if they'll go outside of the United Kingdom, she said: "We are".