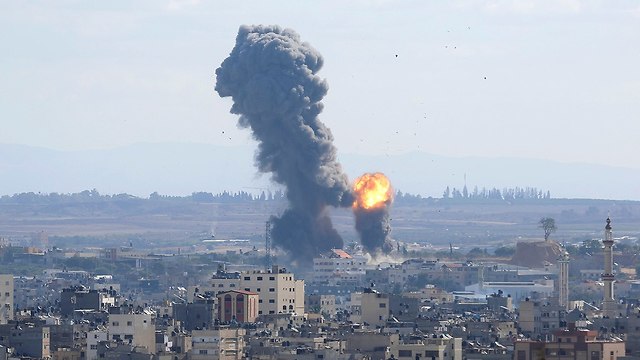 Abdel-Hamid and his friends drank tea in the afternoon and rode a donkey cart, a daily habit, and did not come home, she said. "I don't know why they went or what they were doing there, but I'm sure they were not doing anything bad". According to the IDF, it struck three Palestinians who were attempting to place an explosive device near the border fence in the southern Gaza Strip.
Ibrahim al-Satari, the father of 13-year-old Mohammed, said he couldn't understand it. "They were there late, and that's why an aircraft hit them.What was their fault?"
"The targeting of children or exposing them to risk leading to violence is utterly unacceptable", Stephane Dujarric said.
Meanwhile, thousands of Israelis from the Gaza envelope area demonstrated on Sunday evening against what they called "the deteriorating security situation" and raised signs reading that "the lives of the envelope residents are not cheaper than the lives of Tel Aviv residents". Egyptian mediators are working to restore calm, and hope to bring about a national reconciliation between Hamas, which seized Gaza by force in 2007, and the West Bank-based administration of President Mahmoud Abbas.
According to the Palestinian Ministry of Health in Gaza, 80 Palestinians suffered various injuries, 15 of whom were shot and injured by Israeli live ammunition, seven were injured by rubber-coated steel bullets, while dozens of others suffered from tear-gas inhalation.
The Palestinians regularly demonstrate from the 30 march in Gaza to protest the blockade imposed by Israel on the enclave, and for the "right of return" of palestinian refugees driven out or had fled their land to the creation of Israel.
Israel says its actions are necessary to defend the border and stop infiltrations and attacks, which it accuses Hamas, the Islamist movement that runs the Gaza Strip, of seeking to orchestrate.