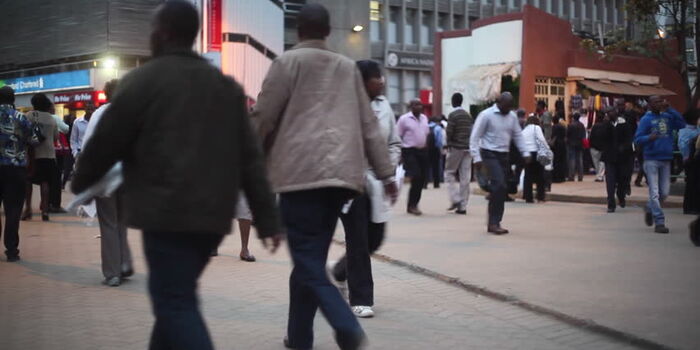 "The 53 rank [jump] in two years is the highest jump by any country in the last seven years", said the DIPP secretary.
PM Modi tweeted that he was "delighted".
In the "Doing Business" 2019 report, the World Bank has said India improved on six of the 10 parameters relating to starting and doing business in a country.
Jaitley pointed out that the areas where India needs to improve include insolvency and taxation and the time taken to register property, start a business and enforce contracts. India is the only South Asian country to achieve this distinction two years in a row, and only nine other countries have accomplished this since 2011. The U.S. ranks 8th, down from 6th past year.
In the 2019 ranking, New Zealand tops the list, followed by Singapore, Denmark and Hong Kong.
- In notable changes to the top 20 ranked economies this year, UAE joins the grouping for the 1st time, in 11th place, while Malaysia and Mauritius regain spots, in 15th and 20th places, respectively. Pakistan is ranked 136 in the index that surveys 190 countries.
This is the second consecutive year that India has been recognised as a top improver. "In India the establishment of debt recovery tribunals reduced nonperforming loans by 28% and lowered interest rates on larger loans, suggesting that faster processing of debt recovery cases cut the cost of credit", the report said. "India made paying taxes easier by replacing many indirect taxes with a single indirect tax, the GST, for the entire country".
Several improvements have also been made in the area of registering property. "Starting a business central government and state governments have to work together". The latest reform initiatives included electronic submission of documents and upgrading of port infrastructure.
With streamlining of processes, India made it faster and less expensive to obtain a construction permit. The country recorded a rise of 30 places in the rankings previous year, clinching the 100th spot.
"The most dramatic improvements have been registered in the indicators related to "construction permits" and "trading across borders". In the area of construction permits, the country's ranking has improved by a whopping 129 points, 66 in "trading across borders", the ministry said. In 2016, 2015 and 2014, India had not improved much and was placed at 130, 131 and 134, respectively, in the ranking. "Going forward, a continuation of this effort will help India maintain its goal of strong and sustained economic growth and we look forward to recording these successes in the years ahead", he added. To comply with this regulation, Tata Power Delhi Distribution deployed more personnel as well as tracking tools and key performance indicators to monitor each commercial connection, it said.
"We are incentivising those who are doing honest business", Ramesh Abhishek, an official in the industries department of Modi's government, told a news conference on Wednesday.