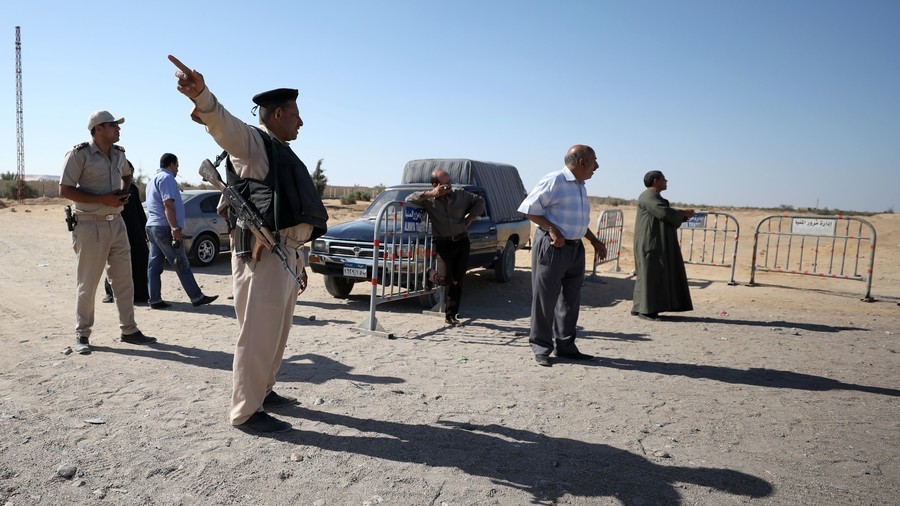 Alongside attacks against Copts, the jihadists have killed hundreds of soldiers and policemen in Egypt in recent years and were allegedly behind a November 2017 attack against a mosque in north Sinai that killed more than 300 people.
Unknown gunmen on Friday attacked a bus carrying Coptic Christians to a desert monastery in southern Egypt, killing seven people, police said.
No group immediately claimed responsibility for the attack on people traveling to St. Samuel the Confessor monastery in Minya, 260 km (160 miles) south of Cairo.
The incident took place on Friday as the vehicle was heading towards the Saint Samuel Coptic Christian monastery near Minya, a city about 270km south of the capital, Cairo.
A security official confirmed the attack in the central province of Minya, adding that there were "dead and wounded".
The extremist Islamic State group has repeatedly stated its intention to target Egypt's Christians as punishment for their support of President Abdel-Fattah el-Sissi who, as defense minister, led the military's 2013 ouster of an Islamist president, whose one-year rule proved divisive. But other attacks carried out by Islamic State (IS, formerly ISIS) have been far more deadly. He expressed his deepest sorrow and assured his "determination to continue our efforts to combat terrorism and to pursue the perpetrators".
The main road to the monastery has been closed according to security instructions as it is located in a risky zone in the desert, in addition to the unavailability of communication network in its surroundings, the source said, adding that the victims used sub-roads to reach the monastery.
Egypt's Coptic Christians make up about 10 percent of the country's 100 million population.
Last month, the Egyptian military sentenced 17 people to death over a series of suicide bombings of churches claimed by IS that left dozens dead.
Egypt's government imposed a three-month countrywide state of emergency after the April 2017 church bombings.