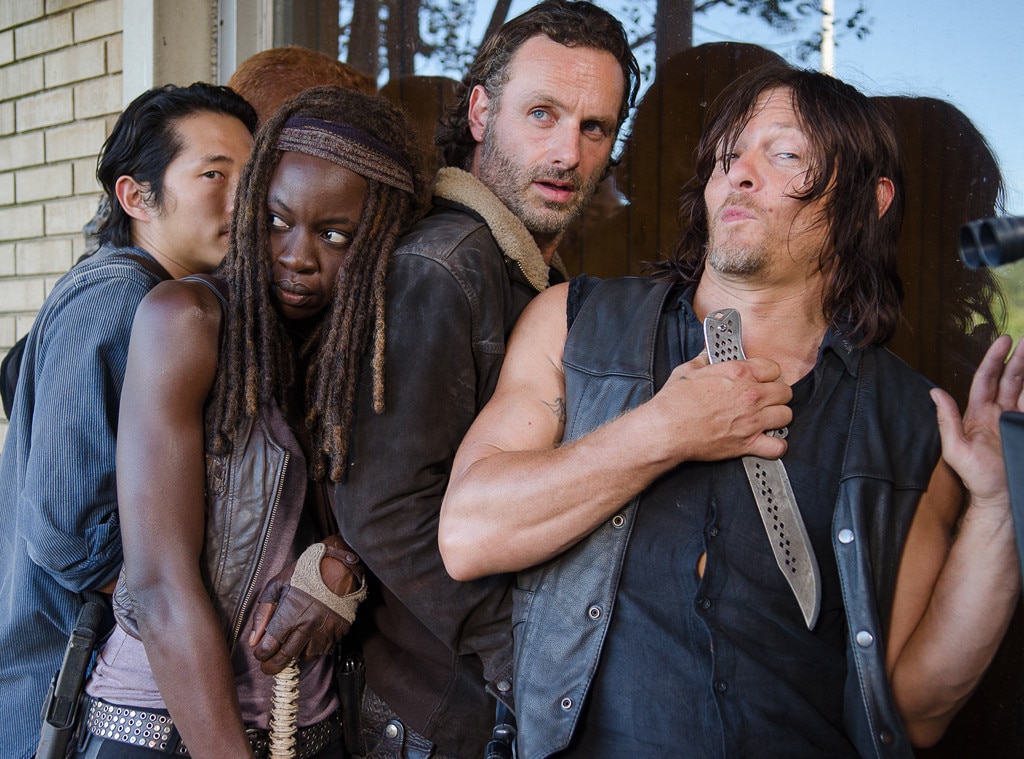 Good news for THE WALKING DEAD fans! As Lincoln said himself in his interview with Yvette Nicole Brown, "It's not the beginning of the end, it's the end of the beginning", The first film is expected to show where Grimes is taken and what he'll be up against in a new section of the zombie apocalypse. The current plan is for at least three movies, though there's flexibility.
He said: "These films are going to be big evolutions of what we've been doing on the show, with the scope and scale of features". It's so great to see them back together for sure, but seeing the photo only makes us wonder how their scene will play out.
'It is about who he is and who he's going to be - and certainly how he deals with the situation he's in, ' Gimple added. The movies are scheduled to begin production in 2019. The series is executive produced by chief content officer Scott M. Gimple, showrunner Angela Kang, Robert Kirkman, Gale Anne Hurd, David Alpert, Greg Nicotero, Tom Luse and Denise Huth.
Gimple called these "AMC original films" though did not announce how long they would be and when they will air.
In previous episodes, Jadis was shown to be a involved in human trafficking, and had previously planned to kidnap Rick.
Rick Grimes ain't done.
Last we saw, our mortally wounded hero hopped on a helicopter and flew to an unidentified location, away from the land of The Walking Dead in Season 9, Episode 5 - Rick's final episode. Then, the stories will explore the years after that, each telling "a complete story" about the former sheriff. Because you're getting one, lead by none other than Rick Grimes himself. "There is always the possibility of interconnectivity but we don't just want to tell those stories".
My favorite anecdote comes from Eugene portrayer Josh McDermitt, who recalls that on his first day, Lincoln came in on his day off to meet him and Michael Cudlitz and Christian Serratos.
We had heard a few months ago that movies were the future of The Walking Dead and the Rick ones are just the start. Let us know down below!
Jon Bernthal returns to The Walking Dead fold on Sunday's episode, and though we don't have details about the nature of his return we do know what he looks like thanks to Greg Nicotero, who shared this photo of Lincoln and Bernthal on set.