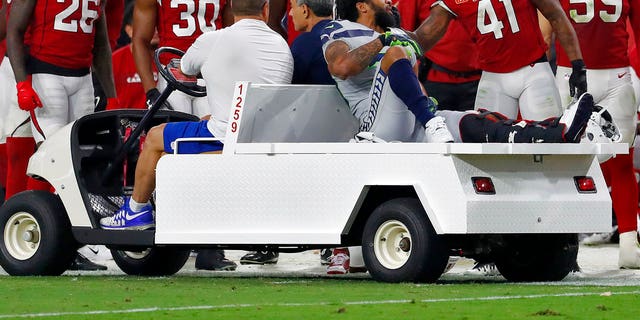 It's what Earl Thomas had been afraid of. Thomas, Seattle's first-round pick in 2010, has been one of the best safeties in the National Football League throughout the decade. As the cart took him off the field, Thomas flipped off Seattle's sideline.
On Sunday against the Arizona Cardinals, though, Thomas hurt his leg during the third quarter on a play where the Cardinals scored a touchdown to tie the game. He is in the final year of a contract that includes an $8.5 million salary.
Clearly, Thomas is not insisting that his team is "Number 1".
Thomas" action prompted a different response from Steelers running back Le'Veon Bell, who commented on Instagram that he will "continue to be the "bad guy' for ALL of us" as he remains a holdout amid his own contract dispute. He has missed multiple practices, and the team has been on the fence about whether to fine him for those missed practices, and if so, how much.
"We'd made such a good turn, heading in a good direction and then he has to deal with that", Carroll said of the injury.
The Seahawks coach said that everyone should cut the Pro Bowl safety a little slack, especially since the incident happened during a very emotional situation for Thomas.