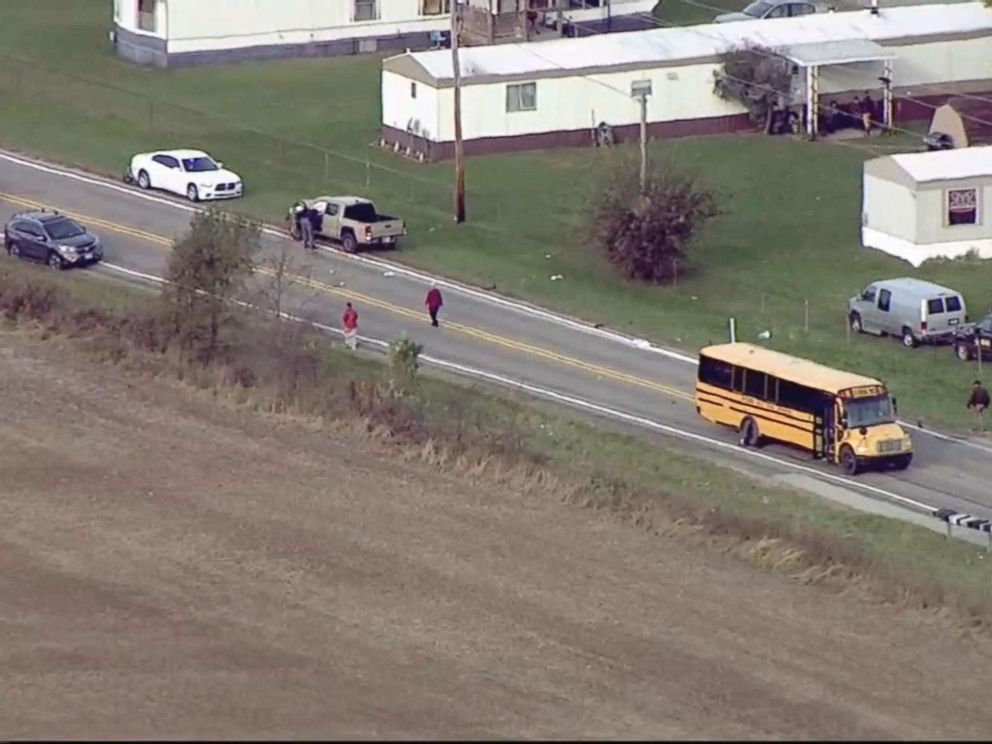 Three children died, and one child was airlifted to a hospital in Fort Wayne. The injured boy was taken to Parkview Hospital in Fort Wayne by helicopter and was undergoing surgery, Slocum said.
Three Fulton County, Indiana children were hit by a pickup truck and killed Tuesday morning while boarding a school bus. The driver that hit the children was Alyssa Shepherd, 24, of Rochester. "We all have a responsibility to share the roadway and we're all responsible for making sure our children get to and from school safely".
An 11-year-old boy who is not a relative was also struck and suffered multiple broken bones. The 6-year-olds and their sister "attended Mentone Elementary School". Tony Slocum, the public information officer for the Indiana State Police. Slocum says that boy was conscious and speaking to emergency workers before he was airlifted to a Fort Wayne hospital.
Aerial footage shows a damaged truck after a fatal crash at a school bus stop in Fulton County, Indiana, on October 30, 2018.
The children were standing on the opposite side of the road and had stepped out to cross to the bus when they were hit by the Toyota. It was not immediately clear if the driver was speeding or if drugs or alcohol were involved.
The incident happened within the Tippecanoe Valley School Corporation district, which serves both Fulton and Kosciusko Counties.
We are awaiting to learn more confirmed details but wish to ask the community to come together to pray for the families, our students and our staff. I ask Hoosiers around the state to join us by sending your deepest prayers for the strength needed to endure such a time, ' he said. He said investigators interviewed her, but he declined to disclose what she said about the crash.