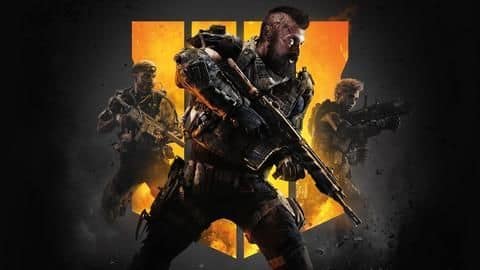 According to Activision's support page, the day-one update has a download size of 50 GB, and when it's all done the game will leave a 55 GB footprint on your PlayStation 4 or Xbox One. It can be tempting to simply issue a enormous launch day patch instead of delaying the release to be sure that everyone can start playing right away.
Gamers with data-caps, be wary of Activision's Call of Duty: Black Ops 4 as the FPS juggernaut will have a colossal day one update. Blackout is fully playable once installation is about 30% complete (approximately 16-20 GB).
Furthermore, players should have 112GB of free disk space, though this isn't the size of the download but rather, the amount of space required to complete the installation process. Patch contents are included in the game's pre-load, for digital owners, but those opting for the physical version can't get around this.
This year's COD is the latest new game to have a massive day one patch and install requirements, as leaks reveal it'll come with 14 maps. To help counter this a little, Activision is allowing select retailers to start selling the physical versions of the game the day before release.
The day one patch has become such an issue that United Kingdom shops have been given permission to sell the game a day early, so that everyone has a chance to download the update in a reasonable amount of time. Raru pre-orders can expect delivery on Thursday too.
Before playing for the first time, players will need to download and install a day one update for Call of Duty: Black Ops 4.